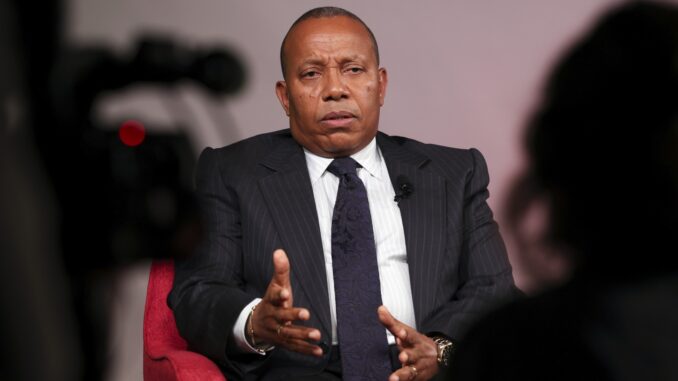 Sao Tome and Principe assumed from Friday the chairmanship of the United Nations Standing Advisory Committee on Security in Central Africa (UNSAC), with the archipelago's Prime minister calling for determination in favor of peace and stability in the region.
This is the third time that São Tomé and Príncipe takes on the presidency of the organization, succeeding the Republic of Congo. The handover of the presidency took place during the 55th UNSAC ministerial meeting held in the São Toméan capital under the theme "climate security in the perspective of conflict prevention and consolidation of peace and stability in Central Africa", which the São Toméan prime minister considered "current, transversal and of universal concern".
Patrice Trovoada stressed that "much has been done" during the 30 years of UNSAC's existence, but there is "a long way to go", so he called for "a reflection imbued with realism and a dispassionate discussion, capable of allowing improvements and advances".
"This appeal becomes even more relevant due to the fact that the Democratic Republic of São Tomé and Príncipe is responsible for taking over the reins of the work in the next six months", stressed the Head of the São Toméan government.
Patrice Trovoada noted that despite the various potentialities, Central Africa "continues to be one of the regions "that houses many poor people, many vulnerable populations climatically" and "can't get off the bottom of the world's human development indicators," although it is "one of the richest on the planet.
"The old conflicts remain, while other extra-regional and extra-continental conflicts contaminate us, terrorism and transnational crime is in clear progress, climate change and the chaotic exploitation of our agro-forestry and fishery resources have generated more hunger, more migration and more intercommunity violence," while the population has stopped believing and opts for "emigration, drugs or terrorism", indicated Patrice Trovoada.
The Prime Minister of Sao Tome considered that there are solutions to these challenges and "they are in the tons of paper sheets of reports, the most diverse, produced by undisputed experts from the most diverse organizations".