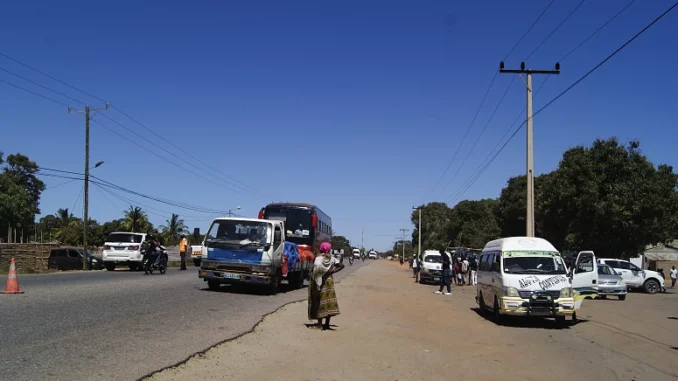 The Mozambican police detained for 20 hours a young man in the city of Pemba, provincial capital of Cabo Delgado, for being in the street with protest posters, an arrest contested by activists and denounced on social networks.
Milo Samuel was arrested last Friday at the first police station in Pemba and was returned to freedom on Saturday, after the mobilization of activists who brought a lawyer to the police station.
Milo left without making a statement, driven by police into a vehicle in which he was taken home.
"I don't want to be displaced anymore" was read on one of the posters held by Milo Samuel in one of the main streets of Pemba, in a reference to about one million people who had to flee to that city and other places due to armed attacks in the interior of the province.
On another poster was written "We want district elections". The elections were postponed by initiative of the ruling party Frente de Libertação de Moçambique (Frelimo).
Abudo Gafuro, a social activist who followed the case, described that there were also two other posters in which the young man complained about the difficulty in getting a job, because they always demanded some experience, and in which he wrote that to have an opportunity you need to be a party member.
"They are trying to silence civil society," said the activist, commenting on the police action, launching an appeal "for openness, freedom of expression and demonstration.
Abudo Gafuro questions whether it is a crime "to demonstrate freely, obeying the rules and norms of the Constitution and its article 51. "There are some who are not at ease, nor comfortable with that," he stressed.
The police in Pemba referred clarifications to an opportune moment, mentioning only that Milo Samuel did not obey legal procedures for the purpose of a public demonstration.