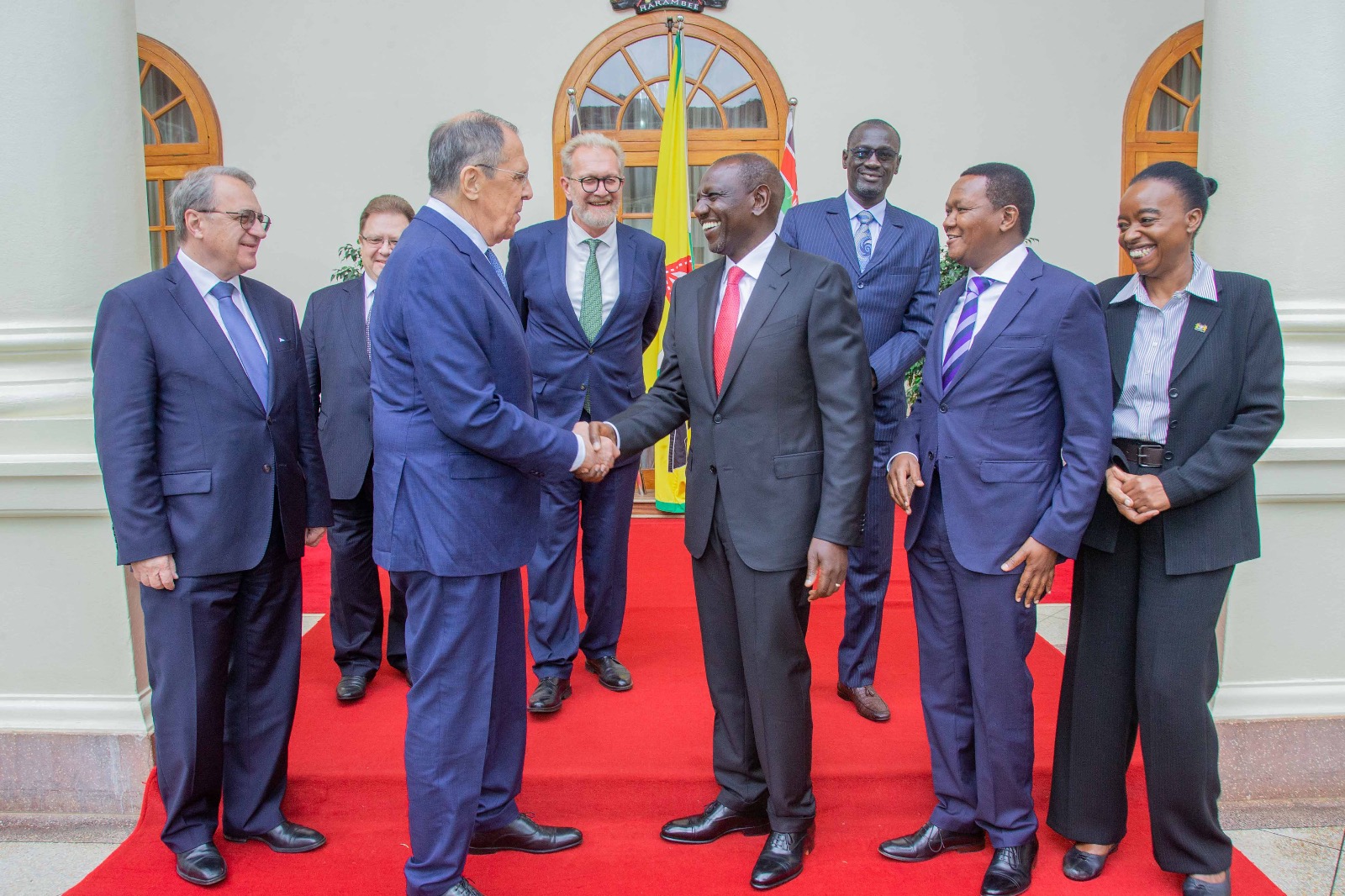 Kenya will strengthen its trade relations with Russia, the Nairobi authorities announced on Monday during a surprise visit by Russian Foreign Minister Sergei Lavrov.
The Russian diplomatic chief's visit to Kenya, East Africa's economic powerhouse, follows his Ukrainian counterpart Dmytro Kouleba's trip to several African countries, including Ethiopia and Rwanda, last week. Moscow and Kiev are seeking to increase their respective influence on the African continent.
With conflict still raging in Ukraine, President William Ruto reiterated "Kenya's unwavering position on respect for the territorial integrity of member states, as enshrined in the UN Charter". Nairobi "calls for a resolution of the conflict in a manner respectful of both parties", assured Mr. Ruto in a statement issued after his meeting with the Russian head of diplomacy.
The Kenyan president also deplored the fact that trade relations between Nairobi and Moscow were weak, despite "enormous potential", and announced the signing of a trade pact, according to the statement, without giving further details. Kenya exported $55 million (€51 million) worth of goods to Russia in 2022, compared with $266 million (€248 million) in imports, according to the latest Kenyan government figures.
Mr. Ruto also insisted that Africa be represented on the UN Security Council, where Russia is one of the five permanent member States. Mr. Lavrov has already visited Africa twice since the start of the war in Ukraine at the end of February 2022, on tours of several countries.