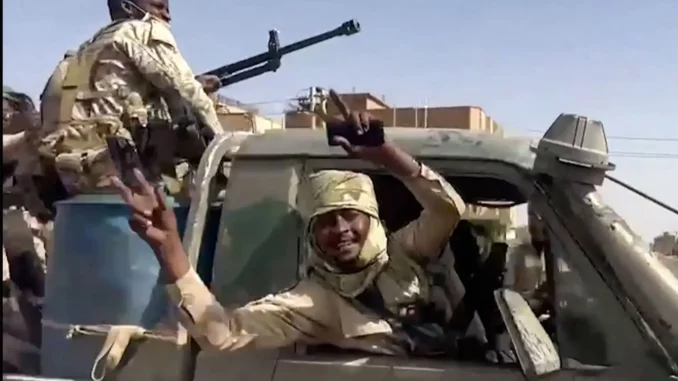 The Sudanese army on Wednesday suspended negotiations under the aegis of the United States and Saudi Arabia on a truce intended to allow the delivery of humanitarian aid to the famine-threatened country, accusing the paramilitaries of failing to respect their commitments.
General Abdel Fattah al-Burhane's army and General Mohamed Hamdane Daglo's Rapid Support Forces (RSF) paramilitaries, who have been at war in Sudan since April 15, have regularly committed to truces that have never been respected. The latest truce began on May 22 and was extended for five days on Monday.
But even on Tuesday, fighting raged in Khartoum and in the Darfur region of western Sudan. The war has already claimed more than 1,800 lives, according to the NGO ACLED. On Wednesday, the army "suspended its participation in the negotiations" taking place in Saudi Arabia, a Sudanese government official announced on condition of anonymity.
The army, represented in Jeddah by figures known for their hard line against the RSF, took this decision "because the rebels have never implemented one of the points of the temporary truce agreement, which provides for their withdrawal from hospitals and homes", he explained. "The army is ready to fight until victory", said General Burhane on Tuesday, visiting his troops in Khartoum.