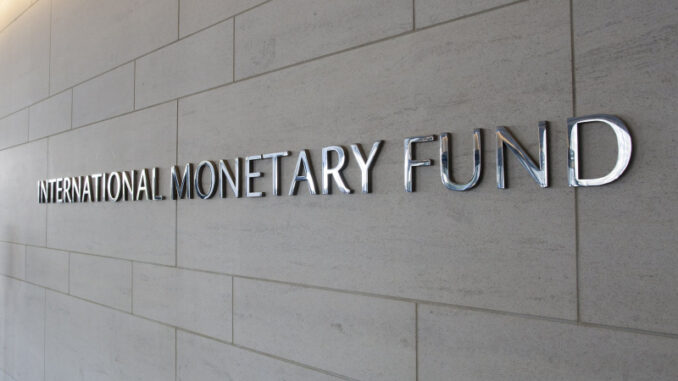 The International Monetary Fund (IMF) announced the approval of the second evaluation of the assistance plan to Cape Verde, allowing it to disburse an additional six million dollars, praising the archipelago's performance and warning of vulnerability to external shocks.
"Cape Verde's performance under the program is strong. The economy recovered strongly in 2022, growing 17.7 percent," the IMF board acknowledges in the statement announcing the approval of this second review, which unlocks the third tranche under the 36-month Extended Credit Facility (ECF) program.
It also points out that Cape Verde "remains vulnerable to external shocks and climate-related disruptions and the significant gains achieved so far need to be sustained over the medium term" in order to "safeguard economic stability, build resilience and promote inclusive growth."
By approving this second assessment, which corresponds to the third tranche – of six million dollars (5.5 million euros) – of financial support to Cape Verde, brings to 36.23 million dollars (33.2 million euros) the amount already granted to the archipelago by the IMF under this ECF program, signed on June 15, 2022 and which provides total financial support of 60 million dollars (55 million euros).
Quoted in the same statement, Antoinette Sayeh, deputy managing director and acting president of the IMF, acknowledged that "Cape Verde's economy has recovered strongly in 2022" and that "the short-term outlook is favorable, despite some downside risks.
"Inflation has increased due to the cascading effects of Russia's war against Ukraine on food, fuel and transport costs," he says. It adds that risks to the outlook "remain significant, including potentially lower external demand from major tourism markets, weak implementation of reforms in state-owned enterprises, and climate change shocks."
He also argues that the archipelago's fiscal policy reforms aim to "ensure an appropriate balance between growth-friendly fiscal consolidations, preserving debt sustainability," as well as "protecting the vulnerable and investing in future growth.
The Cape Verdean authorities "are encouraged to continue with their ambitious structural reform agenda" in order to adapt the country "to the challenges posed by climate change, reduce the cost of doing business, strengthen social safety nets, and accelerate reforms of public enterprises," she pointed out. In the same statement, the IMF maintains the forecasts presented on May 9, at the conclusion of the mission visit to the archipelago as part of this second assessment of the program, of GDP growth in Cabo Verde of 4.4 percent in 2023 and inflation of 5.2 percent.