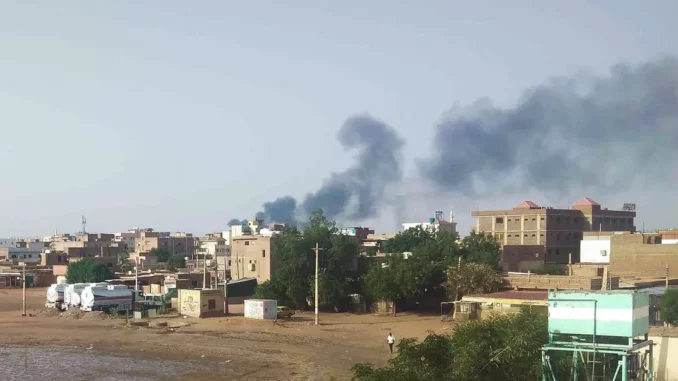 A fighter jet was shot down on Tuesday in Khartoum, where clashes and artillery fire targeted several districts of the capital of war-torn Sudan, according to witnesses.
"We saw pilots parachuting as the plane plunged towards the ground," said a witness in northern Khartoum. A source in the paramilitary Rapid Support Forces (RSF) said the RSF had shot down the army plane. The RSF said in a statement that it had "arrested the pilot after he landed", also accusing the army of "heinous massacres" in the Khartoum region.
The Sudanese army, led by General Abdelfattah al-Burhane, has been at war since April 15 with the RSF paramilitaries led by its former number two, General Mohamed Hamdane Daglo. The conflict has claimed almost 3,000 lives, according to the NGO Acled, and 2.8 million displaced persons and refugees, according to the UN.
A resident of Omdourman, in the northern suburbs of the capital, reported on Tuesday "violent clashes using various types of weapons". Other witnesses said they had observed "air strikes (near) the State TV building", against which the RSF launched an attack this week and used anti-aircraft missiles on Tuesday.
In the east of the capital, residents also reported clashes with machine guns.