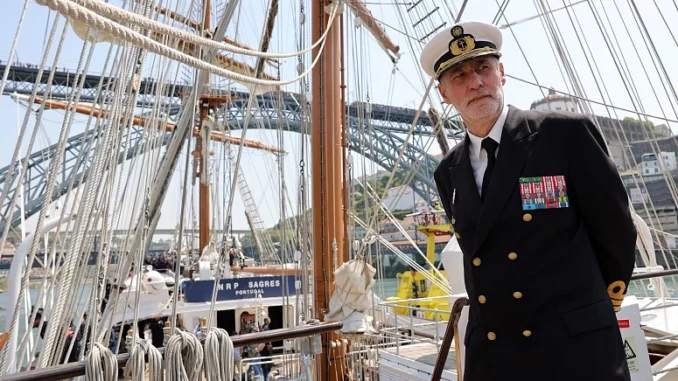 Portugal will replace the patrol ship "Zaire" after a five-year mission in São Tomé to reinforce the surveillance of the São Tomé sea and the Gulf of Guinea, the Portuguese Navy Chief of Staff announced Thursday.
Henrique Gouveia e Melo is in the São Toméan capital to make official the end of the mission of the NRP "Zaire", and met in separate audiences with the Prime Minister, Patrice Trovoada, and Defense Minister, Jorge Amado.
"It was with the prime minister that we inaugurated the Zaire project and that we thought about the Zaire project, we are now reformulating that project, we are giving it another capacity, a more operative capacity", Gouveia e Melo said at the end of the meeting with the head of the São Toméan government.
The Portuguese admiral announced that the NRP "Zaire" will be replaced by another ship, "faster, with more capacity to act more quickly in emergencies," which will be aided by another vessel that will also operate in São Tomé and Príncipe.
The Chief of Staff of the Navy (CEMA) said that he shared with the Prime Minister of Sao Tome "ideas about maritime safety that affects the region and that affects all those who have maritime transport operating" in the region, thus underlining "the union of interest between Sao Tome and Principe and Portugal" in this area.
"We are fully committed to this cooperation (…) we have to work really together, make partnerships, as long as the partnerships are useful," defended Gouveia e Melo. Earlier in the meeting with the São Toméan Defense Minister, Jorge Amado, the CEMA stressed that Portugal "considers São Tomé and Príncipe to be one of the essential partners" in its common security strategy in the Gulf of Guinea.
"Our presence here reflects a common feeling that we share with Sao Tome and Principe that we have an important role in the region to ensure the security of the region with maritime traffic and the peaceful development of the populations", he stressed.