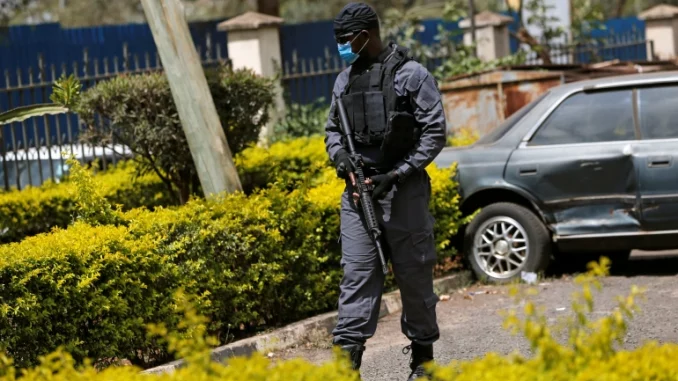 Twenty people, suspected of being radical Islamist al-Shebab, were killed after ambushing police in Mandera County in northeastern Kenya, near the border with Somalia, Kenyan police announced on Thursday.
"Heavy fire" was exchanged between Kenyan policemen and suspected members of the al-Shebab who carried out an "ambush" on Wednesday, according to a tweet from the Kenyan police, stating that 20 "militants" were killed, and eight policemen wounded. "Police also recovered various weapons from the scene of the crime", the authorities announced, with photos of a heavy machine gun and rocket launchers.
Last month, the Shebab, a group affiliated to al-Qaeda, launched several deadly attacks in eastern Kenya. On June 13, eight Kenyan policemen were killed in Garissa when their vehicle struck an improvised explosive device. On June 24, five civilians had their throats slit in an attack claimed by al-Shebab in Lamu near the Somali border; some were decapitated.
The Kenyan authorities announced on Wednesday that they were postponing the reopening of its border with Somalia because of these recent attacks. Al-Shebab have been fighting the internationally-backed federal government of Somalia since 2007, with the aim of establishing Islamic law in this country in the Horn of Africa.