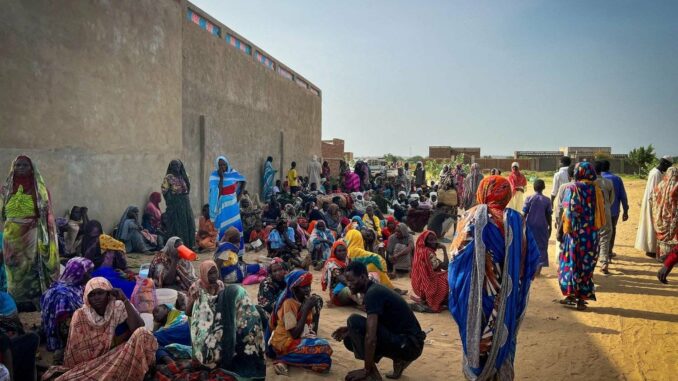 Arab tribal chiefs from Darfur have launched an appeal to join the paramilitary Rapid Support Forces to confront the Sudanese army led by General Abdelfattah al-Burhane.
It's a short video, but it could be a game-changer in war-torn Sudan: Arab tribal chiefs from Darfur call for people to join the paramilitaries and desert the army, an appeal also likely to exacerbate the ethnic conflict in this vast region of the country.
In Darfur – literally "the land of the Furnace" in Arabic, a non-Arab ethnic group – Arab fighters have long reigned terror. They were the ones who attacked non-Arab minorities in 2003 on the orders of Omar al-Bashir. The dictator, deposed in 2019, must now answer to the International Criminal Court (ICC) for their acts, possibly "war crimes".
In the state of South Darfur, the chiefs of the region's seven largest Arab tribes called on their clan members to join the RSF on Monday, particularly urging those in the army to desert and join the other side.
For Abdelmoneim Madibbo, a freelance journalist in Darfur, "this announcement will have a huge impact" on the war in Sudan, which has claimed almost 3,000 lives since April 15, particularly in Darfur. "As in El-Geneina, it will divide South Darfur between Arabs and non-Arabs".