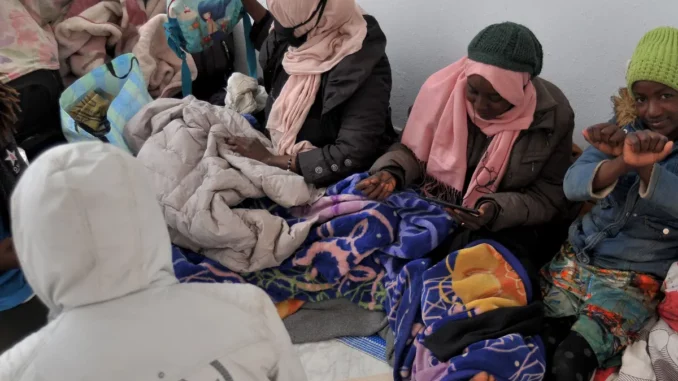 Human Rights Watch has called on Tunisian regime to stop mass expulsion of African migrants and asylum seekers to a dangerous area at the Tunisia-Libya border, with little food and no medical assistance.
"It is it unconscionable to abuse people and abandon them in the desert ", said on Thursday the NGO in a press release, stressing that collective expulsion of migrants violates international law.
Tunisian security forces have collectively expelled several hundred Sub-Saharan African migrants and asylum seekers, including children and pregnant women, since July 2, 2023 to a remote, militarized buffer zone at the Tunisia-Libya border, HRW said.
The people expelled were of many African nationalities – Ivorian, Cameroonian, Malian, Guinean, Chadian, Sudanese, Senegalese, and others – and included at least 29 children and three pregnant women, interviewees said.
Dozens of expelled people were asylum seekers registered with the UN Refugee Agency (UNHCR), while at least two adults had consular cards identifying them as students in Tunisia.
According to HRW, the expelled migrants said they were arrested in raids by police, national guard, or military in and near Sfax, a port city southeast of the capital, Tunis. National guard and military forces rapidly transported them 300 kilometers to Ben Guerdane, then to the Libya border, where they were effectively trapped in what they described as a buffer zone from which they could neither enter Libya nor return to Tunisia.
Tensions have been high in Sfax for months as Tunisian residents campaigned for African foreigners to leave, escalating to recent attacks against Black Africans and clashes with Tunisians.
Furthermore, a video the migrants sent to HRW showed a woman describing sexual assault by Tunisian security forces.