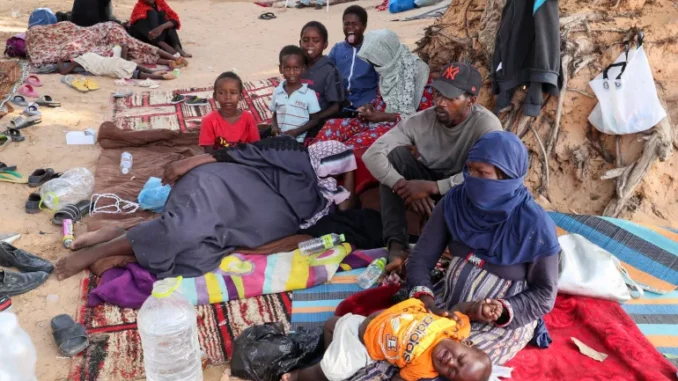 Representatives of the Sudanese army have returned to Jeddah in Saudi Arabia to resume negotiations with the paramilitaries, a government source said on Saturday, as the war between two rival generals enters its fourth month.
Since 15 April, fighting between the army, led by General Abdelfattah al-Burhane, and the paramilitaries of the Rapid Support Forces (RSF) led by General Mohamed Hamdane Daglo, has claimed at least 3,000 lives, according to the NGO Acled, which specializes in gathering information in conflict zones.
Several ceasefires have been agreed in recent months under the aegis of the United States and Saudi Arabia, but the Saudi and American mediators adjourned the negotiations in June after the ceasefires were systematically violated.
"A delegation from the armed forces has returned to Jeddah to resume negotiations with the Rapid Support Forces rebels," said a government source on condition of anonymity, who was not authorized to speak to the media.
The RSF made no immediate comment on the resumption of negotiations. This delegation to Saudi Arabia marks the army's return to the diplomatic front, after boycotting peace talks in Addis Ababa, Ethiopia, on Monday, organized by the East African regional bloc (Igad). The Sudanese Ministry of Foreign Affairs had accused Kenya, which chairs Igad, of supporting the RSF.
Before the suspension of the Jeddah talks, the American mediators had shown themselves to be increasingly frustrated by the reluctance of the two parties to work towards a lasting truce.