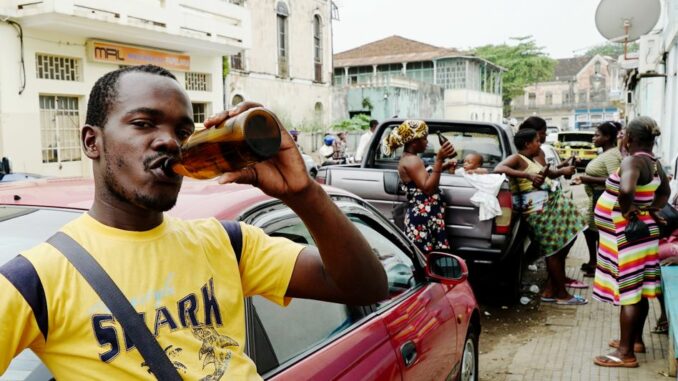 The data was presented during the handover of the new WHO strategy to ensure universal health coverage in São Tomé and Príncipe.
About "85 per cent of the population of São Tomé and Príncipe consumes alcohol, 54 per cent consume less than five portions of fruit or vegetables per day, about 18 per cent regularly consume processed foods rich in salt and seven out of ten people in São Tomé and Príncipe do not practice any type of physical activity," announced Sara Pereira, WHO consultant in São Tomé and Príncipe.
The São Toméan archipelago, covering about 1001 square kilometers, has about 200,000 inhabitants, according to data from the last general population census of 2012.
Sara Pereira indicated other data that allow to assess the areas that should be prioritized "to improve the quality of life and health indicators in the country", stressing the need to change lifestyle habits in the archipelago. The WHO medical consultant said that the study carried out last year by the United Nations Development Programme (UNDP) concluded that 54% of São Toméan families "are unable to buy the necessary medicines", essentially for the treatment of chronic diseases, and 10% "are unable to access the health services they need".
"In addition, São Tomé and Príncipe is the small island developing state with the highest percentage of catastrophic health costs […] there is an important percentage of families in São Tomé who, by paying health costs directly, are impoverished, that is, they spend more than 40 per cent of their household budget on health care", he said.