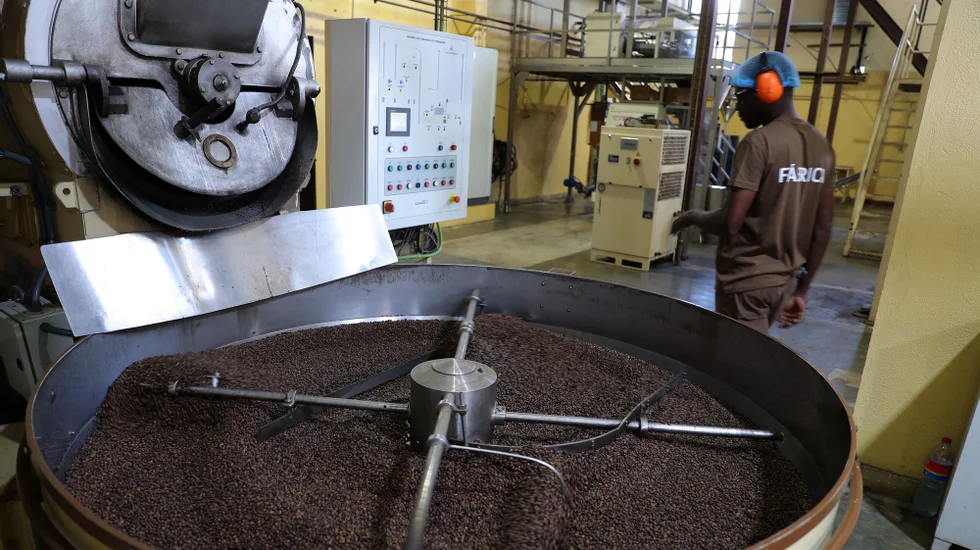 For the French ambassador in Angola, this project is important for the agricultural sector. The director of the Angola National Institute says that coffee plantations cover about 35,000 hectares.
The European Union (EU) will finance with 8.8 million euros a project for the development of coffee culture in Angola, to be carried out over a period of five years, in three provinces of the country, that organization announced this Monday July 24.
The project, called "Mukafé", is financed by the EU through the French Development Agency (AFD), and will be applied in the provinces of Uíje, Kwanza Sul and Kwanza Norte.
In his speech, the French Ambassador to Angola, Daniel Vosgien, said that this project is important and enriches the content of bilateral cooperation in the agricultural sector, with the revitalization of the coffee sector in Angola.
"Through the combined action of the French embassy and AFD teams, and within the framework of our bilateral cooperation agreement signed in 2018 with Angola (…), we want to provide the most comprehensive and pragmatic support possible to this coffee sector, which as we all know is crucial for the diversification of the Angolan economy and its ability to create quality jobs particularly in rural areas," he explained.
The French diplomat assured "France's strong interest in using this project to help relaunch the coffee sector in Angola, with a special focus on quality and support for small producers, their training and improving their access to the market".
Speaking to the press, the coordinator of the "Mukafé" project, Júlia Ferreira, stressed that the three beneficiary provinces have great potential in the production of robusta coffee, and are expected to include around 500,000 producers in the project.