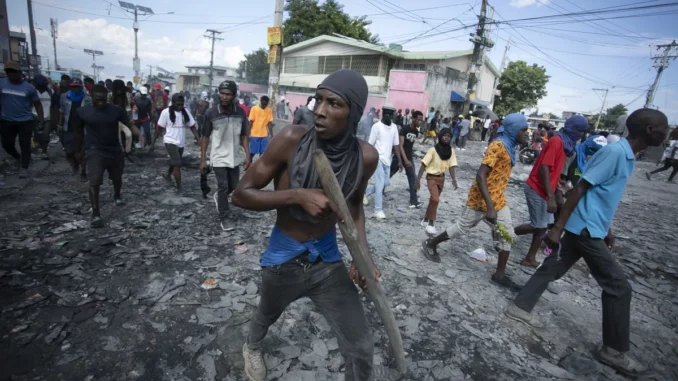 Kenya announced on Saturday July 29 that it was ready to take the lead of a multinational force in Haiti and deploy 1,000 police officers to the conflict-torn Caribbean country, once its offer had been accepted.
"Kenya has agreed to positively consider taking the lead of a multinational force in Haiti. Kenya is committed to deploying a contingent of 1,000 police officers to help train and assist the Haitian police in restoring normality in the country and protecting strategic installations", announced the Ministry of Foreign Affairs in a statement. Haitian Prime Minister Ariel Henry is eager to welcome this multinational force, the PM office says this Monday, July 31.
Gangs control about 80% of the Haitian capital, and violent crimes such as kidnappings for ransom, armed robbery and carjackings are common. United Nations Secretary-General Antonio Guterres and Haitian Prime Minister Ariel Henry have for nearly a year sought international intervention to help support the police, but no country has stepped forward.
"Kenya has accepted to positively consider leading a Multi-National Force to Haiti," Kenya's Foreign Minister Alfred Mutua said in a statement late Saturday.
Its proposed deployment still required a mandate from the U.N. Security Council and approval from domestic authorities, he said. U.S. Secretary of State Antony Blinken spoke by phone Friday July 28 night to Kenyan President William Ruto, according to State Department spokesperson Matthew Miller.
Kenya is seen as a democratic anchor in East Africa and has participated in peacekeeping operations in its immediate region including in the Democratic Republic of Congo and Somalia.