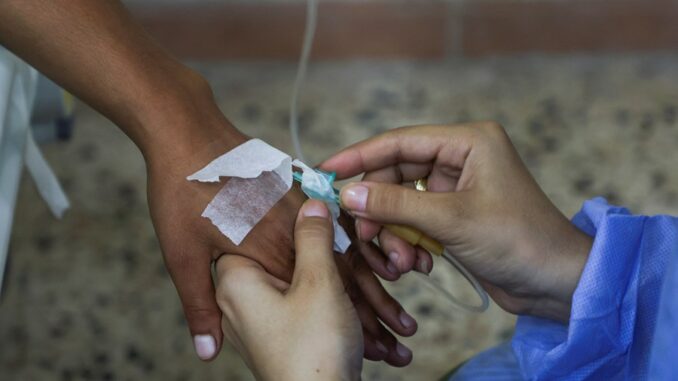 Mozambican health authorities have declared an outbreak of cholera in two more districts, Mocímboa da Praia and Mueda, Cabo Delgado province, a disease that has caused 141 deaths across the country since September.
According to a source from the Ministry of Health cited by the local press, the outbreak declaration was made after the local presence of the causative agent of the disease was confirmed. And in the total of Cabo Delgado province, north of the country, according to data collected, since September last year, there have been 1,168 cases, with three deaths, with a lethality rate of 0.3%.
A cholera epidemic has caused 141 deaths in Mozambique since last September in ten provinces and in the city of Maputo, among 33,453 diagnosed cases, of which 22,748 had to be hospitalized, according to data updated until 24 July by the Ministry of Health.
To date, most cases (13,400 diagnosed and 38 deaths) have been recorded in Zambezia province, in the centre of the country, which was particularly affected after the destruction caused by Cyclone Freddy in February and March, followed by Sofala (7,527 cases and 30 deaths) and Niassa (3,501 cases and 25 deaths).
The Director-General of the World Health Organization (WHO) highlighted on 13 July in Maputo the efforts of Mozambique, and of the President of the Republic, Filipe Niyusi, to curb this cholera epidemic.