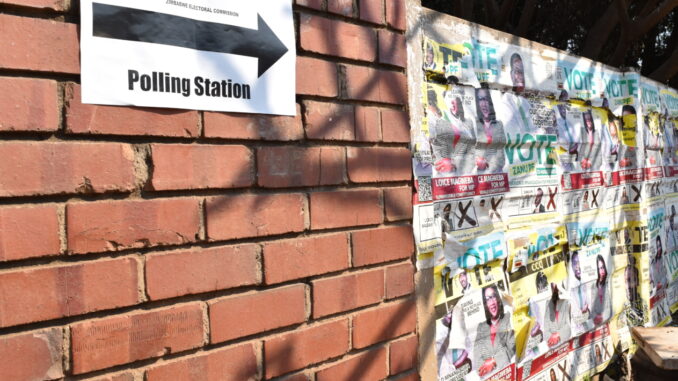 Zimbabwe's triple presidential, legislative and local elections continued for a second day on Thursday August 24, particularly in the capital. While the opposition was already crying fraud before announcing the extension of the vote due to numerous malfunctions, some forty Zimbabwean observers were arrested on Wednesday evening, on suspicion of "coordinating the alleged publication of election results".
The general elections were due to end on Wednesday, but the presidency decided to extend them by a day due to numerous malfunctions and delays in opening polling stations. Two candidates are among the favorites: incumbent president Emmerson Mnangagwa, 80, and opponent Nelson Chamisa, a 45-year-old lawyer and pastor.
Voting "is still continuing in some constituencies", said Rodney Kiwa, Vice-Chairman of the Electoral Commission (ZEC), early on Thursday evening.
For the Citizens' Coalition for Change (CCC), the opposition party to which Nelson Chamisa belongs, the mess observed during the triple ballot shows that the electoral process is "fundamentally flawed", that it is "incapable of producing a free and fair result", commented its spokesperson Promise Mkwananzi.
The CCC accuses President Emmerson Mnangagwa's ruling Zanu-PF party of organizing these malfunctions in order to "create confusion to muddy the waters".
This argument could be strengthened by the arrest on the evening of Wednesday August 23 of 39 Zimbabwean observers belonging to two civil society organizations specializing in electoral matters. They were arrested in a hotel in the capital Harare, as they began a parallel but unofficial vote count.