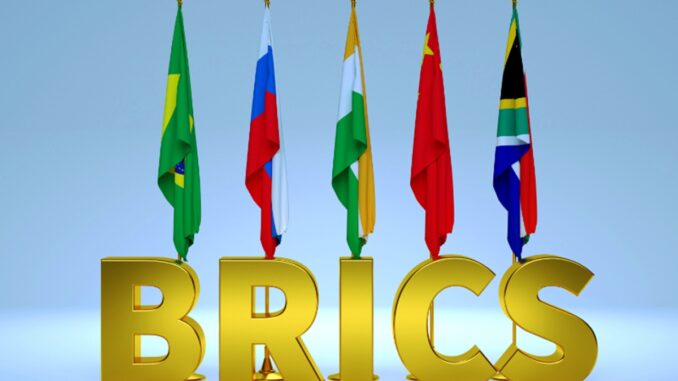 South African President Cyril Ramaphosa announced Wednesday new members of the BRICS organization including Egypt, set to join officially from January 2024.
Aside from the North African country, Argentina, Iran, Saudi Arabia, United Arab Emirates and Ethiopia have seen their memberships activated.
"We have decided to invite six new countries to become full members of BRICS. The membership will take effect from January 1, 2024," Ramaphosa said at the BRICS Summit in South Africa.
The South African leader also argued that the admission of new members to the BRICS is the first phase of the group's expansion process. Two dozen countries lined up to join the organization before the bloc's ongoing Summit. South African Foreign Minister Naledi Pandor said that BRICS had agreed on the issue of enlargement, and adopted a document outlining its principles.
Egypt submitted in June 2023 a formal application to join the group following the ratification by the Egyptian leader Fattah al-Sisi of the country's membership in BRICS's New Development Bank (NDB).
The bank requested that the North African country contribute $1.196 billion, of which 20 per cent would be paid.