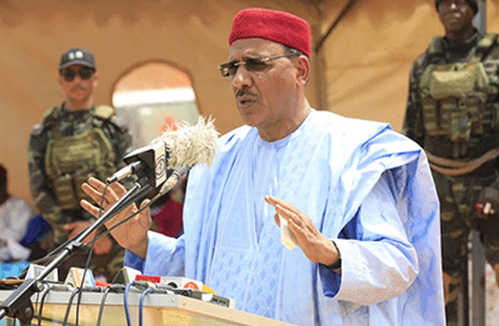 A Senegalese lawyer to deposed Niger leader Mohamed Bazoum has filed a lawsuit with regional bloc ECOWAS court against "unlawful detention," of the west-backed President deposed in July by a junta now governing the country.
Lawyer Mohamed Seydou Diagne, Anadolu news agency reports, wrote Monday September 18 to the court and urged it to take consideration of Bazoum's detention.
A junta led by Bazoum's presidential guards Chief Gen. Abdourahmane Tchiani seized power on July 26 and placed the former leader under house arrest. The ECOWAS and several foreign countries condemned the coup and demanded the restoration of Bazoum.
Diagne, the agency also notes, in his correspondence to the court demanded the return to the Constitution order in Niger and to allow Bazoum to finish his term in office. Bazoum was elected in 2021. The junta has proposed three-year transition to lead to elections. The court, Anadolu also indicates, on Monday sent a letter to the junta to provide a response to the charges in one-month time scale.