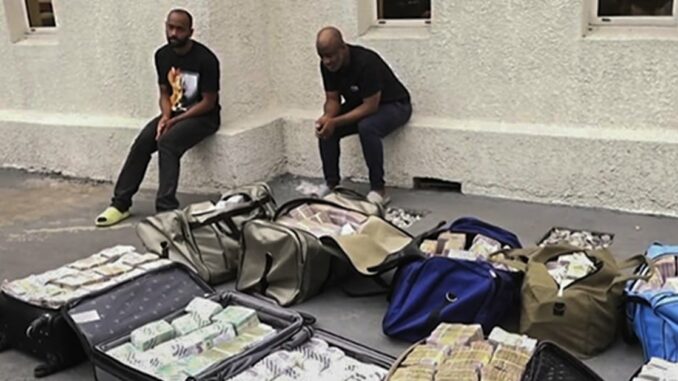 The eldest son of the ousted Gabonese President Ali Bongo, and several of his allies, are facing a range of charges, including high treason, corruption, embezzlement of public funds, money laundering and also forgery of the president's signature, and have been placed in custody, the state prosecutor said.
Three weeks after Gabon's former strongman Ali Bongo Ondimba was overthrown in a coup, his eldest son Noureddin Bongo Valentin and several allies, including cabinet members, have been indicted on numerous charges and placed in provisional detention, according to Libreville prosecutor Andre-Patrick Roponat.
Overall, 10 people, including also former presidential spokesman Jessye Ella Ekogha, were indicted on charges ranging from electoral college operational issues, counterfeiting and use of the seals of the republic, to corruption, embezzlement of public funds and money laundering, Roponat told a press conference. In 2016, French investigators zeroed in on properties owned by Omar Bongo's family in France.
The 64-year-old Bongo, who had ruled the oil-rich central African country since 2009, was overthrown by military leaders on 30 August, moments after being proclaimed the winner in a presidential election. The result was branded a fraud by the opposition and the military coup leaders, who have also accused his regime of widespread corruption and bad governance. Shortly after Bongo Valentin and a number of senior cabinet officials were arrested on the day of the coup, national TV broadcast their images as standing in front of suitcases filled with cash allegedly seized from their homes.
The deposed president, who was himself under house arrest for several days after the coup, is "free to move around" and go abroad, Gabon's new military ruler General Brice Oligui Nguema said earlier in September.