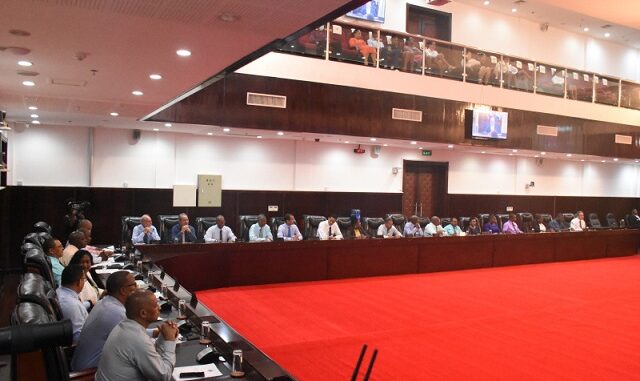 Seychelles' legislature has rejected a motion by the opposition to annul Statutory Instrument for courier services regulations, local media 'Seychelles Nation' reports.
The move came Wednesday September 20 during a session where 22 lawmakers voted against the motion whereas 10 others supported it. The parliament debated the Postal Sector (Clearance of Courier Goods and Door-to-Door Delivery) Regulations, which came into effect on September 1.
The regulations, local media notes, provide for the transformation of parcel handling. Individuals are no longer required to undertake clearance procedures for parcels valued at R3,000 (197 euros) and above, with courier services taking on this responsibility.
The government argues that the regulations will serve to enhance the efficiency of door-to-door courier services and improve the overall logistics and service quality experienced by customers. Simultaneously, it aims to eliminate congestion at clearing facilities.
Opposition leader in the legislature, Sebastien Pillay, posited that government has not been forthcoming enough in its explanations regarding courier services. He went on stressing that with the enforcement of the regulations, an unspecified courier service has announced the introduction of an additional fee, inclusive of Value Added Tax (VAT), to be charged on simple Bill of Entry documents. However, this had not been applied, the media adds.
The opposition figure said that the regulations will put consumers at a disadvantage, in the form of additional fees, especially those from the inner islands. He counterattacked as he proposed that decision-makers be more calculative in taking decisions.
He was joined by other opposition figures including Egbert Aglae, elected United Seychelles (US) member for Port Glaud, Johan Loze, Aubrey Vidot and Rocky Uranie.