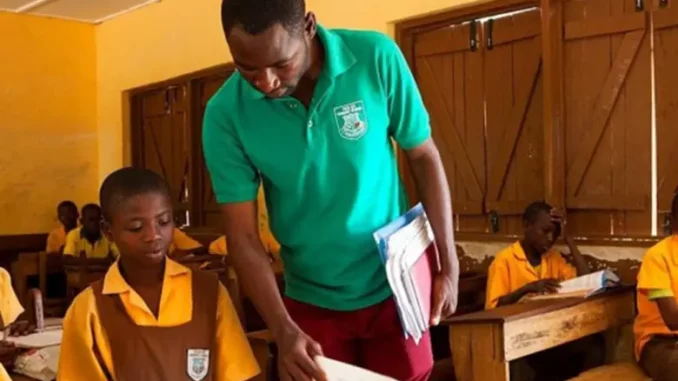 The Registrar of the National Teaching Council, Dr. Christian Addai-Poku, has raised concerns about the significant attrition rate in Ghana's education sector, emphasizing that it poses a considerable threat to the country's educational landscape.
In a recent statement, Dr. Addai-Poku revealed that over 16,000 Ghanaian teachers have applied for positions with the Department of Education in the United Kingdom in the current year alone.
By June 13, 2023, approximately 10,000 of these applicants, holding Ghana Teacher Licenses, were granted certification to work in the UK without requiring further assessment by the UK government.
Dr. Addai-Poku attributed this trend to the success of the Teacher Professionalism Program initiated five years ago.
He noted that Ghanaian teachers have become increasingly attractive in the international job market.
Consequently, the UK government eased some restrictions on applications from four African countries, including Ghana, Nigeria, South Africa, and Zimbabwe, for qualified teacher positions in the United Kingdom.
Expressing his concern, Dr. Addai-Poku urged stakeholders within Ghana's education system to explore measures to mitigate the current mass migration of teachers to the United Kingdom.
He emphasized that this issue is particularly troubling because it predominantly affects science, mathematics, and experienced teachers, making their replacement a challenging endeavor.