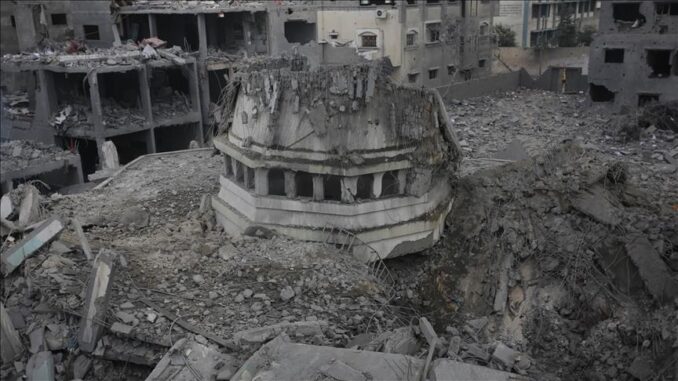 In South Africa, the government and ruling party stand by the Palestinians, while calling for an end to hostilities. The African National Congress (ANC) stands in solidarity with the Palestinians, whom it claims are victims of an apartheid regime, as were South Africans until 1994. On the other hand, the communiqués make no mention of Hamas, despite its involvement in the battle, or of its abuses. South Africa makes no concessions when it comes to the Palestinian cause.
The resurgence of conflict is because of Israel, according to South Africa's Department of International Relations. Because of the continuing illegal occupation, uninterrupted colonization and permanent oppression of the Palestinians. The statement, published last weekend, makes no mention of Hamas or the atrocities committed against civilians.
Nor does the ruling ANC mention Hamas. It points out that it's not surprising to see Palestinians responding to the brutality of Israel's apartheid regime. During the clashes of 2021, the ANC demonstrated outside the Israeli embassy in Pretoria, calling on its ambassador to pack his bags.
South Africa has had no ambassador in Tel Aviv since 2018. The contrast is striking with the position of the Democratic Alliance. The first opposition party, closer to Israel, denounces the unilateral attack by Hamas and acts of terror against innocent civilians. In South Africa, as elsewhere in the world, the Israeli-Palestinian conflict divides society.