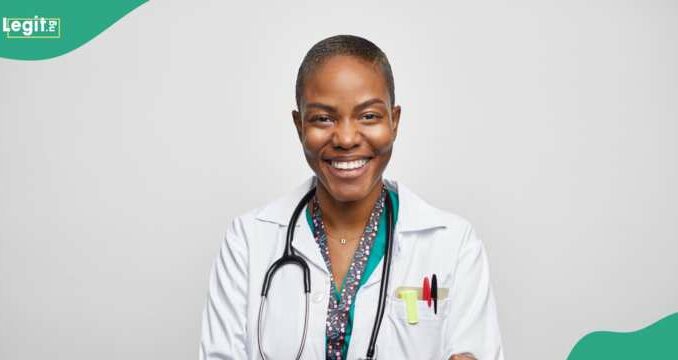 Nigeria needs more than 250,000 doctors to meet the ratio of one doctor to 600 patients recommended by the WHO. In Nigeria, where there are less than 100,000 doctors, there are more than 3,000 people per doctor.
The federal authorities are going to call on the contractual services of already retired health workers to make up for the shortage of qualified doctors in public hospitals.
The National Hospital in Abuja has not been spared the crisis. General management confirms that three to four nurses are resigning or leaving the country's largest hospital each week for outside employment.
"The Minister is also disturbed by this crisis, and has given instructions to reinstate retired medical staff in the hospitals," explains Dr. Tayo Haastrup, the hospital's spokesperson.
The difficulties of the Nigerian healthcare system are well documented and have been affecting the quality and number of doctors available locally for decades. According to the President of the Union of Resident Doctors at the National Hospital Abuja, Dr. Alaomaru Falawale, some seven hundred new doctors would have to be recruited or brought in to make up the shortfall.
At least 2,000 Nigerian doctors emigrate every year to the United States, the United Kingdom or Canada, says the WHO. Since 2019, Nigerian newspapers have reported recruitment operations carried out by Saudi officials in Lagos and Abuja.
Only some 72,000 doctors are registered with the Nigerian Medical Association, although around 3,000 graduate from Nigerian medical schools every year. Worse still, Nigeria, a country of over 200 million inhabitants, has only 35,000 doctors, a ratio of one doctor for every 10,000 inhabitants.
This figure is far from sufficient for the WHO, which recommends a ratio of one doctor for every 500 patients.