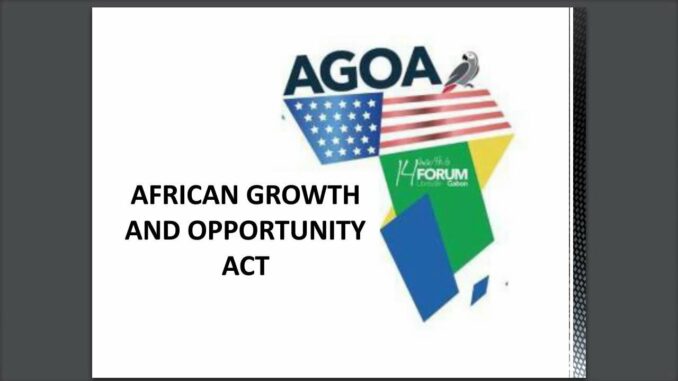 On Thursday November 2, South Africa has started hosting a summit focusing on the continent's economic and trade exchanges with the United States, following controversies in recent months over Pretoria's proximity to Moscow, which have led to tensions with Washington.
Members of the US government and Trade and Industry ministers from the 40 or so African countries eligible for the African Growth and Opportunity Act (Agoa) are meeting in Johannesburg until Saturday November 4. Agoa, approved by the US Congress in 2000, is the cornerstone of US economic and trade policy on the continent. It enables sub-Saharan African countries to export their products to the US without paying tariffs.
This preferential trade treatment is, however, subject to conditions in terms of political pluralism, respect for human rights and the rule of law. This week, the White House announced the withdrawal of the Central African Republic, Gabon, Niger and Uganda. The US Congress has yet to validate this decision. The annual summit is due to discuss the extension of the agreement, which expires in 2025.
The choice of South Africa as host country is "a sign of our commitment to our bilateral relations", stressed Joy Basu, US Deputy Assistant Secretary of State for African Affairs.
Washington "appreciates that the Ramaphosa administration is investigating the concerns raised", she added. In May 2023, the US ambassador in Pretoria accused South Africa of providing military support to Russia, despite its declared neutrality in the conflict with Ukraine.
An investigation by an independent South African Commission concluded that there was no evidence that a ship had transported arms from the southern African country to Russia. However, US lawmakers have called for Pretoria, which has refused to condemn Moscow since the start of the war in Ukraine, to be cut off from trade benefits. "South Africa is fully eligible to retain its Agoa benefits", said Ms. Basu.
Trade under Agoa accounts for 21% of South Africa's exports to the United States, and has risen from $2 billion to $3 billion between 2021 and 2022. Exports range from automotive parts to raw materials and precious stones. "The Agoa has played a key role in strengthening economic ties and promoting growth and development on the African continent," the South African presidency stressed in a statement on Thursday November 2.