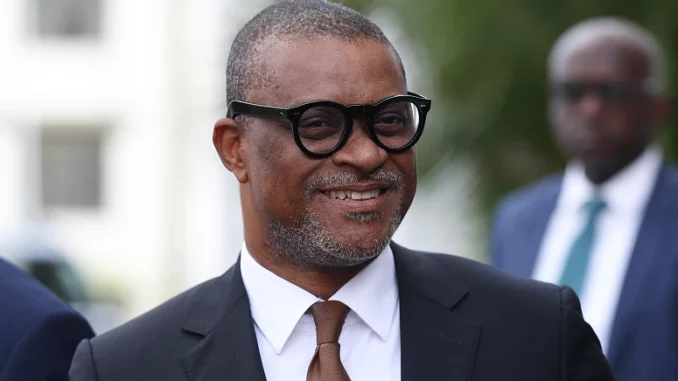 The Mozambican government and the Saudi Fund for Development signed an agreement on Thursday November 09 in Riyadh, Saudi Arabia, to provide 150 million dollars (140 million euros) to build public infrastructure in Mozambique, an official source announced.
"These agreements ensure new investments that not only raise the population's welfare, but also boost economic development, building a solid foundation for the country's future", said Max Tonela, Mozambique's Minister of Economy and Finance.
The agreement was signed on November 09 by Max Tonela and the executive director of the Saudi Fund for Development, Abdulrahman Al-Marshad, in Riyadh, the capital of Saudi Arabia, on the sidelines of the Saudi Arabia-Africa economic Conference 2023.
The sum is to be used for three projects included in the Mozambican government's Five-Year Plan, including the rehabilitation of part of National Road 01 (EN1), the country's main road. The signing of the agreements comes ahead of a meeting between the Heads of State of Mozambique and Saudi Arabia, scheduled for this Friday November 10, according to the Mozambican Ministry of Economy and Finance.
The President of Mozambique, Filipe Nyusi, is making a working visit to Saudi Arabia to "strengthen political, economic and social cooperation" between the two countries, the Mozambican Presidency announced on November 9 in a statement.