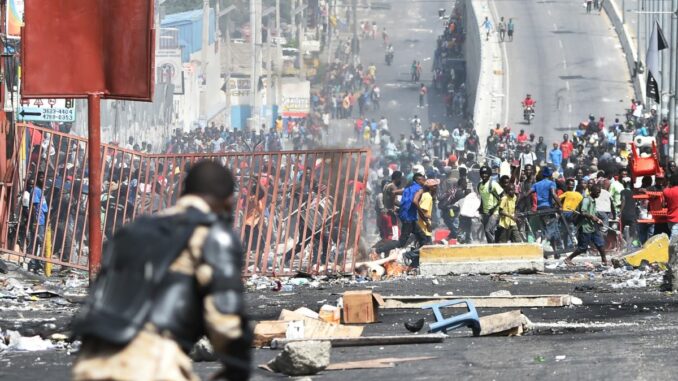 The deployment of a thousand Kenyan police officers to Haiti, plunged into chaos and violence, as part of a UN-backed mission, will only take place with funding from the international organization's member States, Kenya's Interior minister said on Thursday November 09.
According to Minister Kithure Kindiki, the overall budget for the year-long deployment of police officers, aimed at restoring calm to the Caribbean nation plagued by gangs controlling entire regions of the country, is $600 million. "Unless all resources are mobilized (…), our troops will not leave the country", he told a parliamentary Committee, calling for funding to be provided by "UN member states".
The UN Security Council gave the go-ahead in early October for the Kenyan-led mission to assist the Haitian police. Kenya has said it is ready to provide up to 1,000 police officers, and Kithure Kindiki said eleven countries have also committed to the mission, without naming them. "We are not sending an occupying force, we are sending a force to support the already existing structures in this country based on their request," he assured.
A Kenyan court issued an order in October prohibiting the dispatch of the police until it had ruled on a petition challenging the deployment. The Kenyan government's decision to deploy police officers to Haiti has prompted much questioning and criticism in the East African country. The Nairobi High Court is due to examine an appeal lodged by lawyer and opponent Ekuru Aukot, who maintains that the deployment is unconstitutional.
The Minister of Home Affairs has given assurances that preparations will continue despite the suspension. The details of the U.S.-backed mission in Haiti have not yet been finalized, and Parliament has yet to vote on it, as required by the Constitution.