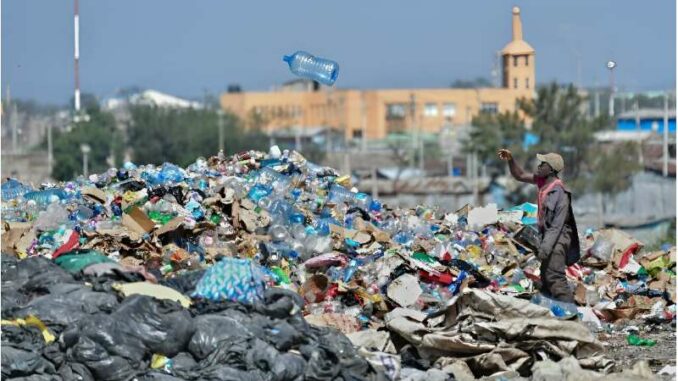 Negotiations in Nairobi to discuss concrete measures to combat plastic pollution began on November 13, 2023, in Kenya. The aim is to draw up a treaty to reduce it.
The third round of global negotiations to reduce plastic pollution kicked off in Kenya on November 13, 2023. Delegates from 175 countries are meeting at the United Nations Office in Nairobi (Unon), to discuss the issue for 5 days. The aim: to draft a treaty to reduce plastic pollution worldwide.
For the first time, the delegates are working on a draft treaty. For the time being, version 0, published in September 2023, contains all possible proposals, from the most timid to the most binding.
The real issue, explains a Kenyan environmental activist, "is whether the treaty will impose unilateral restrictions or allow each State to choose its own policy for combating plastic pollution.
Some sixty countries, including Rwanda, Norway and members of the European Union, want binding provisions. The United States, China, India and Saudi Arabia, on the other hand, wish to retain their choice of objectives and means. These countries are more focused on recycling than on reducing plastic production.
According to the Organization for Economic Co-operation and Development (OECD), the world's annual production of plastic now stands at 460 million tonnes. It has more than doubled in 20 years, and could triple by 2060. Only 9% of this production is currently recycled.
After Nairobi, two further rounds of talks will be held, in Canada and South Korea, with the aim of concluding a treaty by the end of 2024.