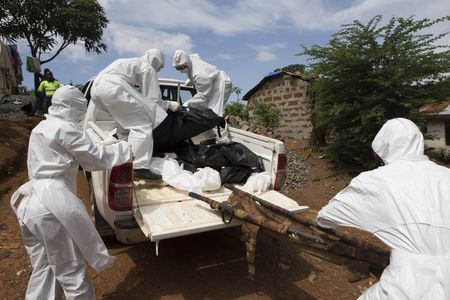 A new WB study revealed on Wednesday that if the Ebola epidemic lasts longer and spreads to other countries in West Africa, it will entail billions in economic loss that could reach $32.6 billion by the end of next year.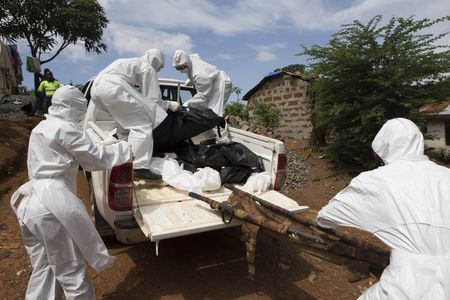 If the epidemic was to significantly infect people in the countries neighboring Guinea, Liberia, and Sierra Leone, the three worst-affected States, the two-year regional financial impact could reach $32.6 billion by the end of 2015, says the WB's new analysis.
According to the new report, the economic impacts of Ebola, which killed 3,439 in Guinea, Liberia, and Sierra Leone, are already very serious in the core of these three countries – particularly Liberia and Sierra Leone – and could become catastrophic under a slow-containment.
In broader regional terms, the economic impact could be limited if immediate national and international action stop the epidemic and alleviate the "aversion behavior" or fear factor that is causing neighboring countries to close their borders, and airlines and other regional and international companies to suspend their commercial activities in the three worst-affected countries, the study says . The successful containment of Ebola in Nigeria and Senegal so far is evidence that this is possible, given some existing health system capacity and a resolute policy response.
"With Ebola's potential to inflict massive economic costs on Guinea, Liberia, and Sierra Leone and the rest of their neighbors in West Africa, the international community must find ways to get past logistical roadblocks and bring in more doctors and trained medical staff, more hospital beds, and more health and development support to help stop Ebola in its tracks," says Jim Yong Kim, the President of the World Bank Group.
Following alarming evidence of the spread of the Ebola epidemic in West Africa, the World Bank Group announced end of September that it will nearly double its financing to $400 million to help the worst-affected countries address the emergency and build stronger health systems for the years ahead.
The Food and Agriculture Organization (FAO) on  its part launched on Wednesday a new program to urgently assist 90 000 vulnerable households in the three countries whose food supplies and livelihoods are threatened by the disruptive effect the Ebola epidemic is having on rural economies, agricultural activities and markets.
The Regional Response Program for West Africa will scale-up the work FAO is currently doing with governments, United Nations partners and local networks of agriculture, veterinary and forestry workers, to help stop the spread of the disease, meet immediate and long-term food and nutrition security needs and build resilience, said the FAO in a release.
FAO said it is urgently calling for $30 million to support activities linked to the program over the next 12 months.