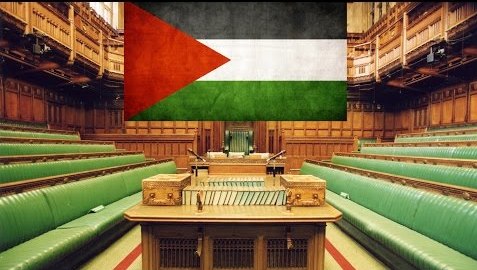 Palestine has received yet another symbolic boost after the British House of Commons approved a motion urging the government to recognize Palestine as a state. The motion was presented by the backbench Labor Member of Parliament Grahame Morris. Some of Israel's supporters in the parliament didn't oppose the resolution which is non-binding. 274 members of parliament supported the resolution while 12 voted against it.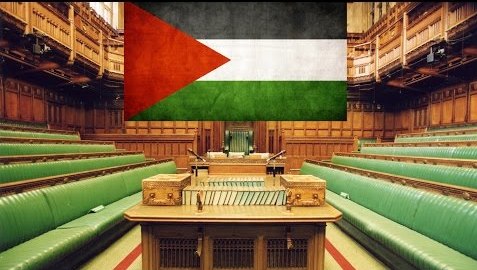 During Morris's presentation, he stated that "in 1920 we undertook a sacred trust to guide Palestine to statehood and to independence." He claimed that it was time to "take this small but historically important step" to recognize Palestine's statehood. Morris added that it was "a unique historical connection – and a moral responsibility to the people of both Israel and Palestine."
The chairman of the parliament's Foreign Affairs Select Committee, Richard Ottaway, said he has been a loyal friend to Israel and would have "under normal circumstances" oppose the motion but the "the annexation of the 950 acres of the West Bank just a few months ago has outraged me more than anything else in my political life." He added that Israel is ignoring world international public opinion.
The resolution urges the government to "recognize the state of Palestine alongside the state of Israel" as part of a "contribution to securing a negotiated two-state solution."
Alan Duncan, the former international development minister said that "refusing Palestinian recognition is tantamount to giving Israel the right of veto" before arguing that they are recognizing the existence of Palestine as a state and not a specific government. His opinions were queried by former Foreign Secretary Malcolm Rifkind because "recognizing a state should only happen when the territory in question has the basic requirements of a state" before calling the resolution "premature."