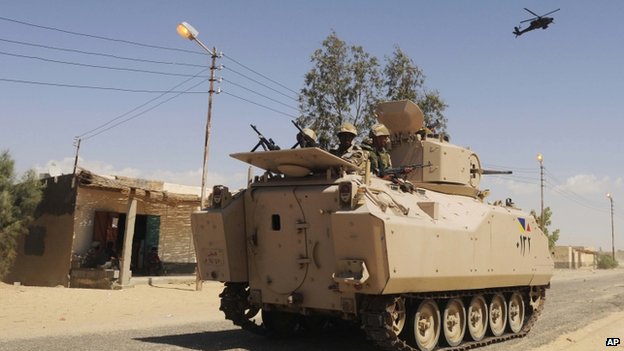 Two deadly terror attacks have rocked Egypt last weekend forcing the country to impose a three-month state of emergency in parts of the Sinai Peninsula and to close the border crossing into Gaza.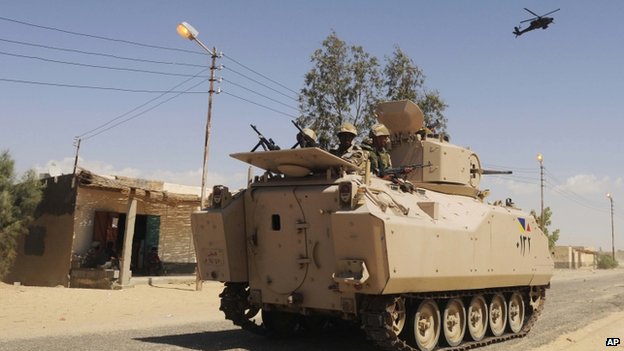 A suicide car bomb blew up at an army checkpoint north of the Sinai town of el Arish, killing 28 soldiers. Three more other troops were killed in a separate gun attack at another checkpoint in the same area.
These attacks are the deadliest in Sinai since the fall of Hosni Mubarak regime in 2011. The Islamic militants have increased attacks after ex-President Mohammed Morsi was overthrown by the army last year.
Egyptian President Abdel Fattah el-Sissi said these attacks were a "foreign-funded operation" and vowed drastic measures against the Islamists militants.
"The army and the police will take all necessary measures to tackle the dangers of terrorism and its financing, to preserve the security of the region… and protect the lives of citizens", he added, affirming that his country is waging an "existential battle" against terrorism.
Extremist Islamist group Ansar Bait al-Maqdis has claimed responsibility for the Sinai attacks. This militant group, which backs the Islamic State (IS) fighters, had attempted to kill the interior minister in Cairo in 2013 in a car bomb.
Many analysts believe that the terrorist cells operating in the Sinai are linked to other terror groups and networks active in Africa and the Middle-east region.