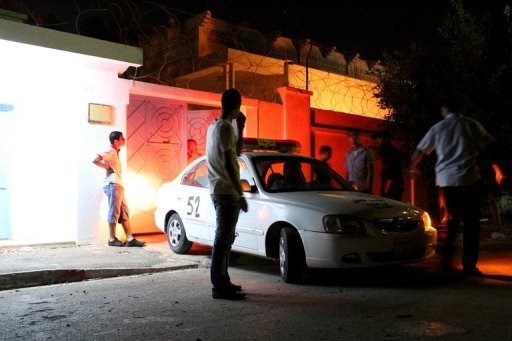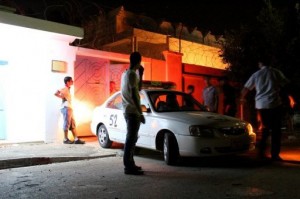 Attacks on diplomats and foreign institutions are becoming regular and they risk gaining momentum if the issue remains unaddressed by the Libyan government. After the much disputed extradition of the former Prime Minister of the Ghadafi regime and with reports emerging that he has been hospitalised only a day after his arrival because of the torture he has undergone has raised eyebrows among his sympathizers and those of the late regime. The government denies him being tortured.
The bomb attack on Tunisia's embassy is believed to be motivated by the decision of the authorities in Tunis to extradite al-Baghdadi al-Mahmoudi. Although the embassy sustained minor damage as only its rear gate was damaged with the bomb leaving a hole as an impact on the ground. A video surveillance of the attackers was obtained and arrests are yet to be made. Officials have declined to made comments about the matter but the consul minimised the effects of the attack claiming that it did "no damage" while the Tunisian foreign ministry said "homemade bomb exploded near the consulate causing minor material damage" in a released statement. An eye witnessed said it was a "gelatina" bomb.
The event reignites the debate over security issues in Libya because in just two months, the Tunisian and U.S consulates and the British ambassador's convoy have all come under attack in Benghazi. Tribal factions still remain well armed and have been attacking each other with the government ill-equipped to bring the state under its reins. It also affirms the presence of pro-Ghadafi individuals even after the killing of their Guide.