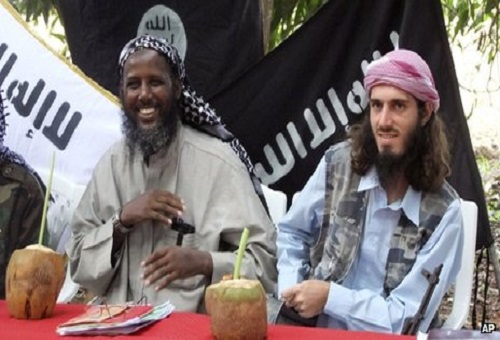 United Arab Emirates foreign minister, Sheik Abdullah bin Zayed Al Nahyan has warned that the Islamic State of Iraq and Syria (ISIS) could join hands with the al-Shabab, a Somali militant Islamic group, to terrorize the region. He made these remarks when he was addressing the participants at a conference centered on counter-piracy in Somalia.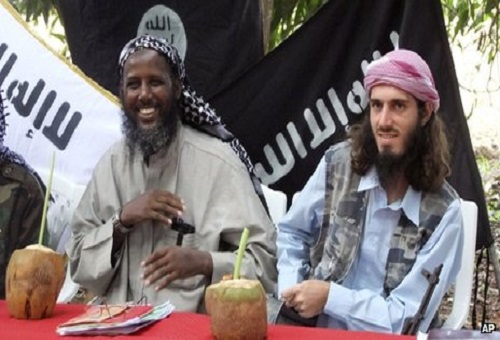 ISIS operates on its own and has been able to exercise its authority on Iraqi and Syrian territories that it has occupied. It calls these territories the Islamic State. Al-Shabab on the other hand operates in Somalia and is linked to Al Qaeda. Last month, it named Ahmad Umar as its new leader after its longtime head Ahmed Abdi Godane was killed in a U.S strike in Moghadisu.
Minister Nahyan cited that the mode of operations of these two extremist groups could change. "What really scares us now is what we see from Daesh (Arabic acronym for ISIS), and are we going to see in the future any sort of collaboration between different terrorist groups like Daesh and al-Shabab?" After asking this question, he went on to say that countries, companies and international organizations should consider their state of preparedness because such a scenario will mean facing "big threats."
ISIS has proved its competence on ground battles while Al-Shabab could pose a threat at sea. Minister Nahyan's didn't forward any intelligence report during his speech to back his fears. However, there have been speculations that Al-Shabab will turn to the ISIS despite the renewal of its allegiance to al-Qaeda a month ago. The Islamic State group itself began as an Iraqi affiliate of al-Qaeda, but it was kicked out of the terror network earlier this year.