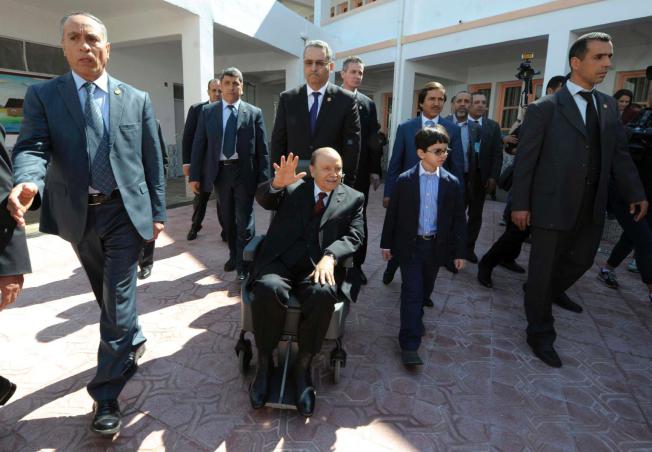 President Abdelaziz Bouteflika has shown up once again in public after his last appearance on July 5. He was in a wheelchair which was being pushed by one of his bodyguards as he attended the celebrations marking the 60th anniversary of the start of Algeria's War of Independence. Bouteflika, a veteran of the conflict, has strictly limited his public appearances after suffering from a stroke in 2013. The opposition party has been urging him to resign due to his poor health.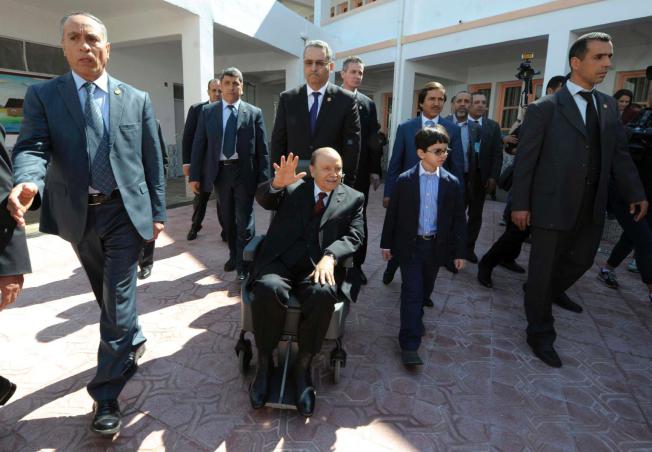 During the ceremony held at the El-Alia Cemetery in the capital, President Bouteflika greeted dignitaries and invited guests with a handshake instead of the Arab greeting at formal occasions, which involves exchanging kisses on both cheeks. This has further raised suspicions that one side of his body has been paralyzed by the stroke which forced him to seek treatment in France for 80 days.
Bouteflika is 77 years old and reports have claimed that he hardly leaves the Presidential Palace in western Algiers except for state occasions. He receives ministers and foreign dignitaries there.
Several opposition parties have called on President Bouteflika to leave office, saying he is unable to fulfill his duties to the full due to the state of his health. Bouteflika's own ruling National Liberation Front insists on the other hand that his resounding election victory, 81.53%, in April gives him a clear mandate to remain at the helm of the country for the next five years. Although he won the elections, he didn't campaign due to his health condition.
The last time Bouteflika appeared in public was during the country's 52nd anniversary celebrations on July 5.