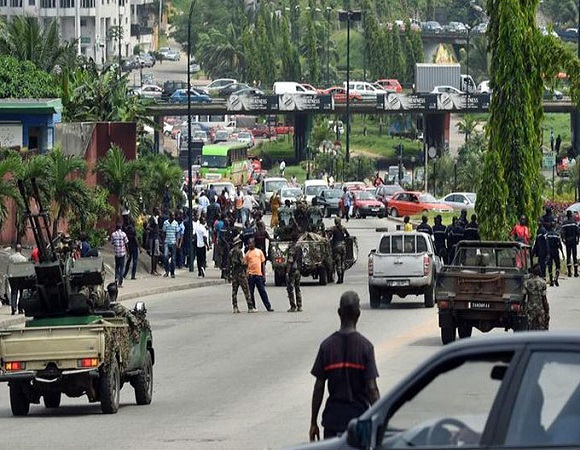 Ivorian soldiers have demonstrated in several cities within the country as they intensify their desperate demand for unpaid allowances. Several shops and offices were closed for fears that the situation will degenerate. Defense Minister Paul Koffi Koffi has ordered the disgruntled soldiers to return to the barracks for talks to begin with the government.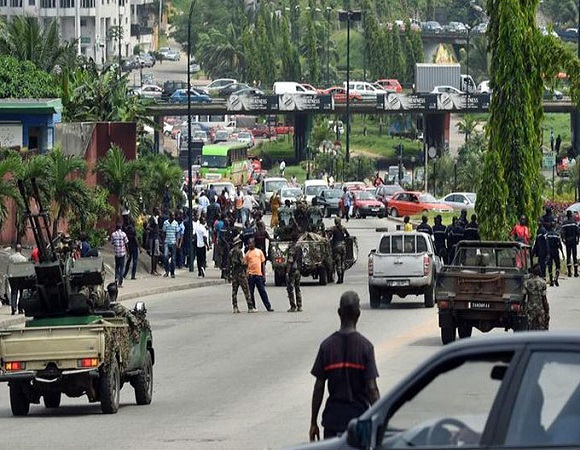 According to reports, the demonstrations were held in Abidjan, Bouake, Diola and three other cities. Abidjan is one of the main cities while Diola serves as the hub of the country's cocoa industry. However, the demonstrations in Bouake came as surprise because it is considered as a stronghold of the current president, Alassane Ouattara, since his election in 2011. Correspondents think that the demonstrations in Bouake highlights that the president is losing the confidence of some his loyalists there.
According to an eye witness in Abidjan, the soldiers demonstrated their anger near the army base in the neighborhood of Abobo by blocking the road with tires and old cars. "You can't get in," the witness said.
Defense Minister Koffi wants an end to the protests so that talks for a "definitive solution" regarding the unpaid allowances could be reached. Reuters said Mr Koffi acknowledged that the government had agreed to pay them housing allowances, overdue travel stipends and to allocate money for soldiers' health care.
The protest of the soldiers is the biggest protest the government has to deal with since its arrival in 2011. President Ouattara came to power after a tussle with his predecessor Laurent Gbagbo who refused to step down when the UN declared Ouattara as the winner of the 2010 presidential elections. The intervention of Ouattara's rebel forces supported by French and UN troops will capture and remove him from power.