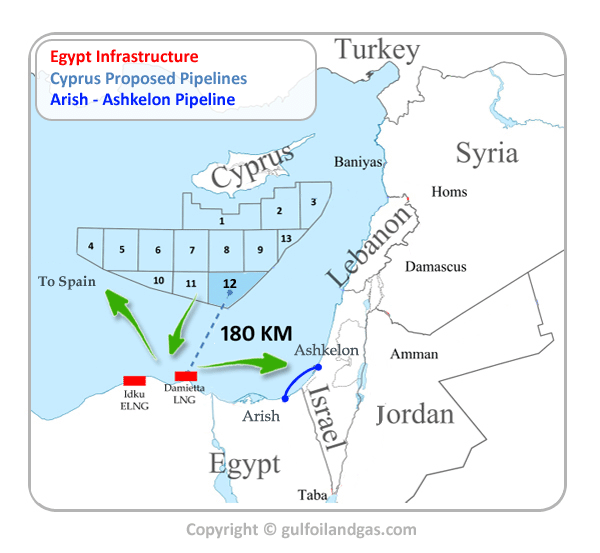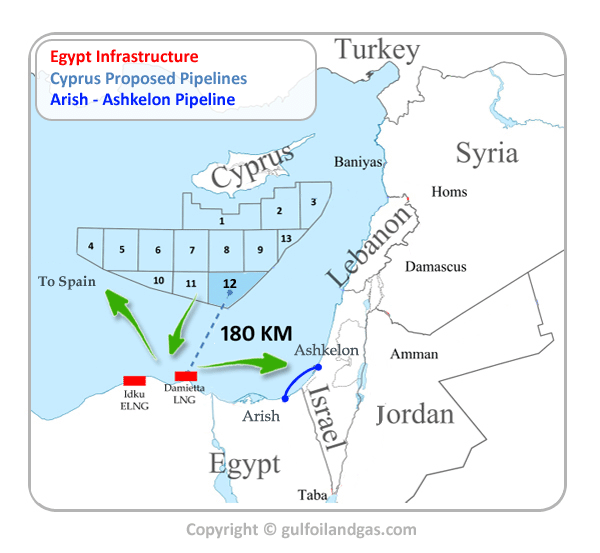 A meeting in Nicosia between Egypt's Minister of Petroleum and Mineral Resources Sherif Ismail and his Cypriot counterpart Yiorgos Lakkotrypis has ended with an agreement to speed up talks with regards to the possibility of exporting natural gas to Egypt from Cyprus. The imported gas will be destined for domestic use but Cairo has not ruled out re-exporting it to other countries.
The Egyptian minister stated that his country needs to import 700 million cubic feet of gas to satisfy national demand. He added that "it will be very fruitful for both countries to work together to materialize this cooperation in terms of developing the resources in Cyprus and exporting it" citing that Egypt has the infrastructure that can accommodate the production coming from the Cyprus economic waters.
Cyprus wants to exploit the offshore natural gas it discovered in 2011 in order to ease its way out of the financial crisis after receiving a bailout.
Although both countries agreed to further discuss the matter once the resources come on line, Minister Lakkotrypis said that they will be having "a technical study regarding the options of these exports" in the next two months. A pipeline linking the two countries seems to be the best option for now.
U.S. energy company Noble Energy with Israeli partners Delek and Avner hold an exploration concession to one Cypriot offshore field with proven reserves, while Italy's ENI and France's Total have concessions in other areas south of Cyprus.
However, the exploitation of the offshore gas continues to be a dispute between Cyprus and Turkey. Ankara denounces the internationally-recognized Greek Cypriot of wanting to unilaterally exploit the ethnically split country's resources and forgoing the interest of the breakaway Turkish Cypriots; a country only recognized by Turkey.