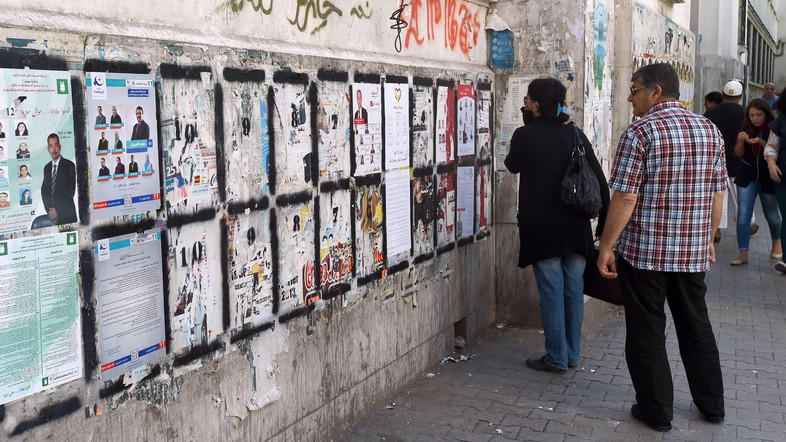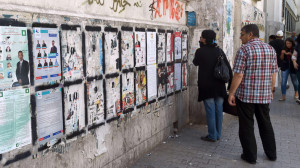 Security will prove to be a very important issue on Sunday's presidential election after the Islamic state group released a video condemning the elections and also claiming responsibility for the killing of Mohammed Brahmi and Chokri Belaid last year. The Interior ministry tends to minimize the threats but there will be 36,000 troops deployed nationwide for the elections.
The beard speaker in the video urged Tunisians to pledge allegiance to the Islamic State and admitted that the2013 killings which led to demonstrations against the government before it was finally dissolved was done by the group. Tunisia's radicals had previously been linked to al-Qaida, suggesting that some of them have now switched their allegiance to the rival Islamic State group. A message promising vengeance was also directed to the country's security forces.
Islamic extremists have carried out attacks against Tunisian security forces over the past two years and there were imminent threats during the final days of preparation for last month's legislative elections.
The Spokesman for the Interior Ministry, Mohammed Ali Aroui, slammed the group's messages in the video saying that "we don't fear these terrorists because they represent nothing to us." However, the Defense Ministry spokesman said that almost 28,000 soldiers will secure polling stations around the country while another 8,000 will be stationed in rapid reaction units. 1,800 military vehicles, 12 warplanes and four gunboats will also be used to assure that the elections are held peacefully and in tranquility.
Tunisia is preparing to elect its first president since the departure of Ben Ali. Either Beji Caid Essebsi or independent and interim President Moncef Marzouki will be elected to lead for the next 5 years. Overseas voting will be held from the 19 to 21 December.