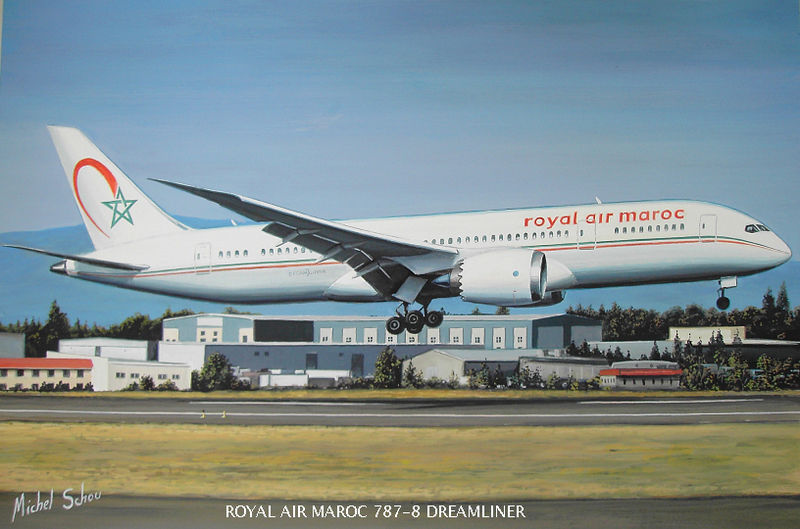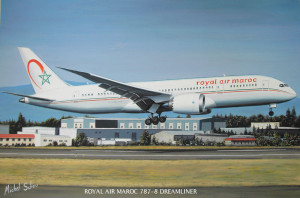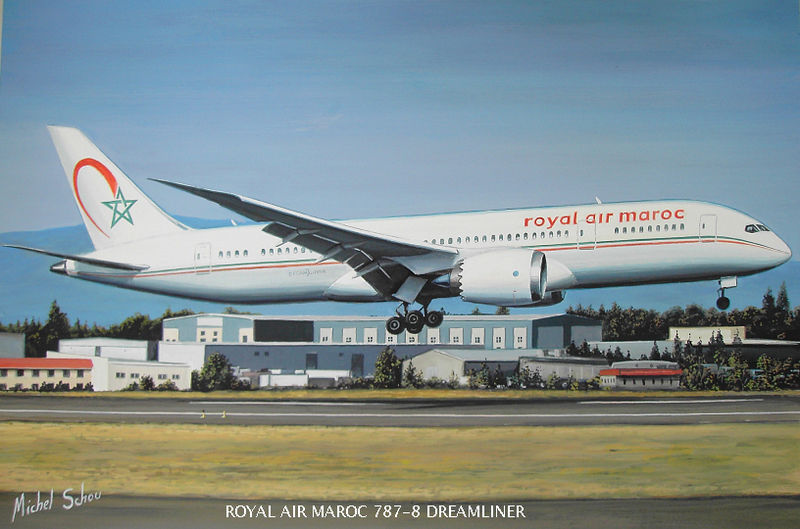 After Ethiopian Airlines and Kenya Airways, the first Boeing 787-8 Dreamliner ordered by the national airline, Royal Air Maroc landed last week-end at the Mohammed V International Airport in Casablanca.
The Moroccan national company officially took delivery on Friday night in Everett its first 787-8, registration CN-RGB, and landed in Casablanca on the 3rdJanuary, 2015in the morning.It is configured toaccommodate18 passengersin Business Classand256 inEconomy, a total of 274seats.
The national company is expecting a second Dreamliner in March and the next two others in March and April 2016. With this acquisition, the fleet of RAM now has 53 devices and becomes the first company of the Mediterranean to develop this new generation of Boeing equipped with technology for civil aviation.
The inaugural commercial flight of the 787-8 Royal Air Maroc is scheduled on the 20th January on a daily rotation between Casablanca Mohammed V and Paris-Orly airport.
More fuel efficient thanks to a massive use of composite materials; the Boeing 787-8 Dreamliner consumes 20% less than other long-haul aircrafts. The plane, whose CO2 emissions are 20% lower than other similar devices, is also offering a range of more than 1,500 km/hour.
Royal air Maroc is now operating with a fleet of 54 aircrafts, including 38 single-aisles of 737 families, four Embraer E190, five ATR 72-600 RAM Express, five 767-300ER and 747-400.