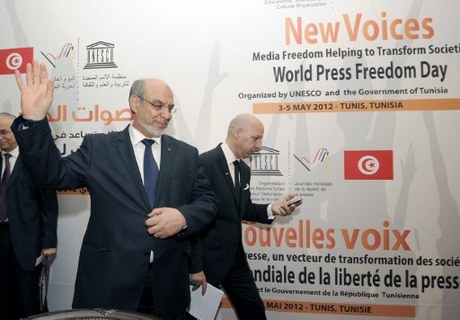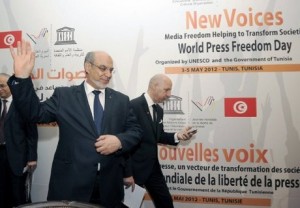 Debate over the fragility of the coalition government in Tunisia led by Ennahda has been around for a while and it seems as if evidences are hastily coming forward. After the extradition of Libya's former prime minister under the Ghadaffi regime without the consent of the president and the resignation of the anti-corruption minister during the weekend, the recent closure of the National Body for the Reform of Information and Communication (INRIC) testifies that all is not well.
INRIC came into existence after the ousting of Ben Ali and was tasked with reviewing the organization and functioning of the media domain while given special attention to the state's media institutions and assuring the freedom of expression through the media which was strictly controlled under the former regime.
The head of the INRIC, Kamel Labidi, has accused the government of paying deaf ears to a report it submitted in April and embarking on "censorship and disinformation" which has forced them (INRIC) to bring an end to their mandate. Due to the interference of the Islamist led coalition government, "the body does not see the point in continuing its work and announces that it has terminated its work," he added. He hinted that the April report contained information about the systematic destruction of the media.
The government has come under heavy criticism from organizations linked to the media and they have released a joint statement deploring the lack of "institutional and legislative framework that guarantees this (press) freedom" and pushing for the implementation of decrees 115 and 116 while raising concerns over police brutality.
INRIC has often criticized the government for not taking the necessary steps towards guaranteeing the independence of the media.