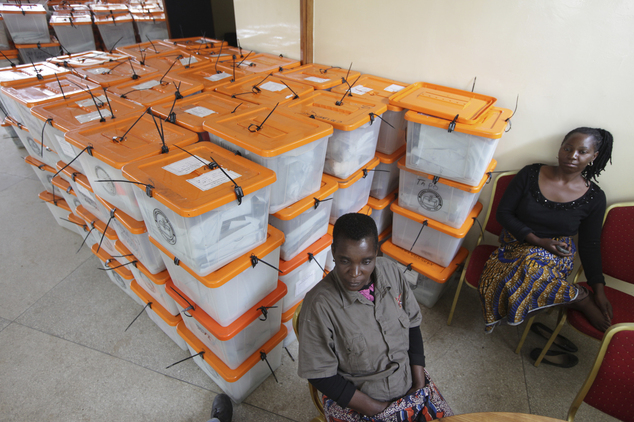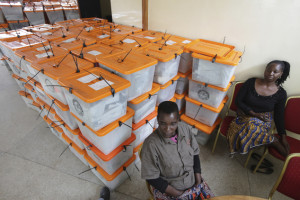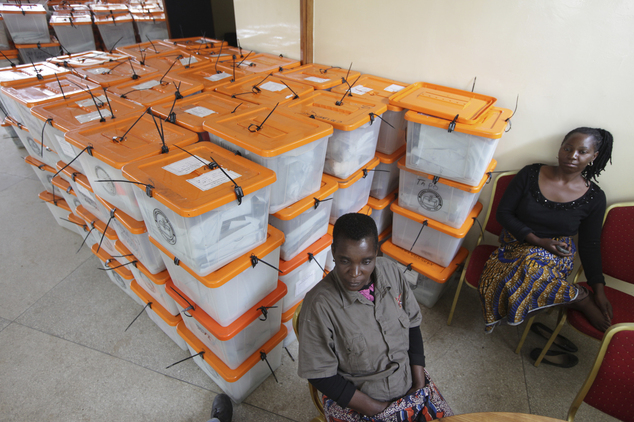 With almost 50% of the votes counted in Zambia's presidential elections, the run for the one year long presidency in Zambia has turned out to be a two horse race between Edgar Lungu of the ruling Patriotic Front party and opposition leader Hakainde Hichilema of the United Party for National Development. The possibility of a second round cannot be ruled out as Lungu leads the polls with 50.75% and is closely followed by Hichilema with 45.14% according to results announced by the Electoral Commission of Zambia (ECZ).
Lungu, a former lawyer, promises cheaper food and fuel while Hichilema, one of Zambia's wealthiest businessmen, says his experience will help to attract foreign investment and encourages diversifying the economy.
Zambia was obliged to organize elections as dictated by the constitution when President Michael Sata died in October after a long and undisclosed illness. The winner of the election will only continue Sata's remaining term which ends in 2016. The next president will have to turn around a stuttering economy in one of Africa's most promising frontier markets within a year with the hope of getting re-elected in 2016 for a five year term in office.
The turnout of the elections which started on Tuesday was around 34%. Voting was extended in 12 other polling stations across the country due to the heavy rainfall which disrupted the procedures. 90 of the 150 constituencies have been counted and the Chairperson of the ECZ, Ireen Mambilima, is hopeful that the results will be out before the weekend if the Zambia Air Force meets its target. The Air force is helping with the delivery of election materials after roads were damaged by heavy rains.
Observers have noted that the elections were free and fair.