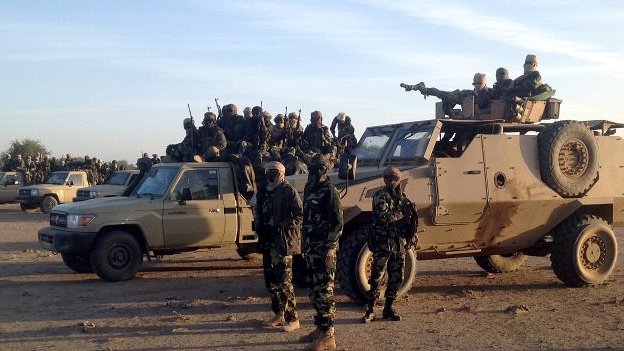 Military sources stationed in neighboring Niger have said that the Chadian soldiers have forced Boko Haram fighters to flee from the Nigerian border of Malam Fatori after more than a 24hour gun battle. Counties surrounding the Lake Chad Basin namely Cameroon, Chad, Niger and Nigeria decided to unify their military potentials in October to fight against Boko Haram but are being slowed down by disagreements over how to deploy the troops and carry out joint operations.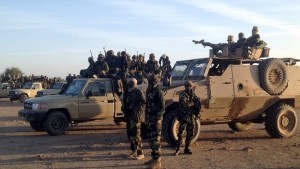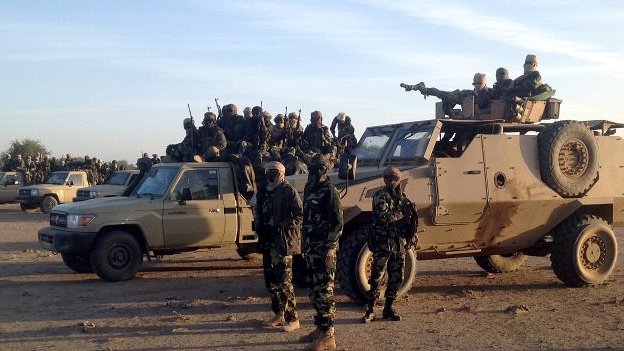 Malam Fatori was taken over by the extremist group in November when Nigerian soldiers fled to neighboring Niger after coming under attack. The Chadian soldiers arrived in the shores of Lake Chad last week and went into Nigeria on Wednesday.
There has been no official statement about the pull back of the Boko Haram militants but a Niger army officer deployed to the adjacent region of Diffa was quoted saying that "the Chadians retook Malam Fatori" on Thursday morning.
Nigeria seems to have participated in the attack because the Nigerian defense headquarters hinted that its Air Force aircraft was carrying out missions there. "(Malam Fatori) is within the area of operation covered by the Multinational Joint Task Force of which Chad has always been a part," the defense headquarters' official Twitter account said. The Niger army officer confirmed that "there were combat aircraft but we don't know their nationality."
Nigerian soldiers have reportedly fled from combat with Boko Haram but they claim that their 'tactical withdrawal' was due to the incomparable weapons of the extremist groups and insufficient ammunition.
The Chadian advance in Malam Fatori will be a morale booster for the 7500 regional task force endorsed by the African Union on Thursday to fight against Boko Haram.