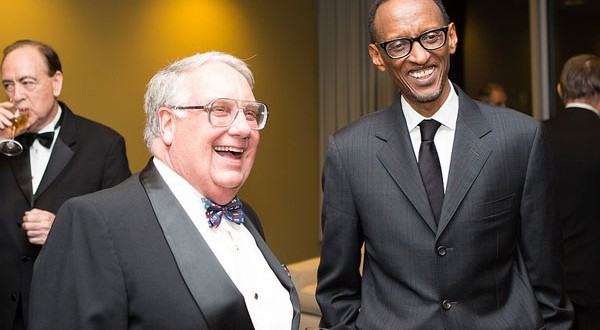 The American Philanthropist Howard Buffett has announced that his foundation would like to invest $ 500 million (about Rwf345 billion) to support Rwanda's agricultural development. The 10-year strategic plan will see the foundation spend $100 million this year and the remainder in instalments at the end of the project to support agricultural development in the country.
In an interview published by AlJazeera-America, Buffett said his charity will use its experience and funds to support a government project to irrigate more than 380 square miles of land held by small farmers.
Mr. Buffett's investment will go into irrigation and into establishment of an institute for agricultural training. It seems that Rwandan's agriculture is changing. The country is planning to increase its growth to 8.5% next year with a significant contribution of the agricultural sector.
From a test farm Buffett operates in Arizona, US, he said that the Foundation hopes to find the most efficient agriculture mechanisms that would best suit to Rwanda's climate, hence producing higher yields from poorer soils.
In addition, the government is investing heavily in the training of youngagricultural studentsin Israeland in USA.
Howard Buffett has said that the success story which is now written by his friend Paul Kagame is one of the main reasons of his commitment to his side.
"Rwanda is one of the most progressive African countries when it comes to modernising agriculture, the project is very relevant," Buffett told AlJazeera.
The Howard G. Buffett Foundation has in the recent past funded a couple of projects in the country, including construction, worth $9 million (about Rwf6 billion) one-stop border post linking Bukavu District in Western Province to Goma town in eastern DR Congo.
Buffett is the director of Berkshire Hathaway, multinational that conglomerate the major sponsor of the World Food Programme.
In Rwanda, agriculture contributes to the GDP at 35% and employs 80% of the workforce.