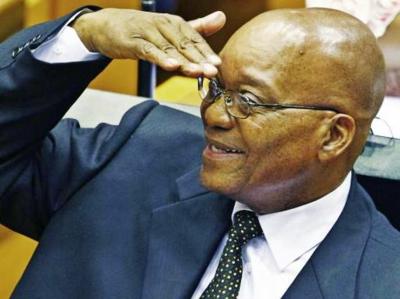 South African opposition won a round against the president in the dispute over the costly private jet he was planning to purchase.
President Jacob Zuma was planning to purchase a Boeing 777, a 300-seater business jet, worth $700 million and already paid Boeing a $10 million deposit.
The opposition decried the project as money squandering at a time millions of people in the country are struggling with unemployment and poverty.
The opposition Democratic Alliance (DA), which described the projected purchase as a wasteful expense, lodged a complaint with the Public Protector to investigate the acquisition of the new aircraft for Zuma.
After the uproar ignited by the project, the defense minister, Nosiviwe Mapisa-Nqakula, last week announced that the deal had been cancelled.
She also announced at a news conference that Boeing will refund the deposit paid by South Africa.
The government was also intending to purchase a private jet for vice-president Kgalema Montlanthe.  This deal has been cancelled too, the defense minister said.