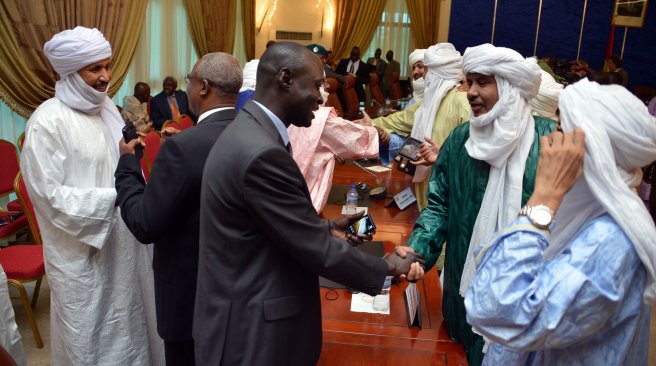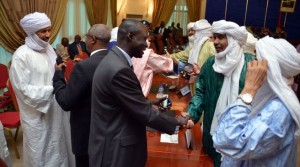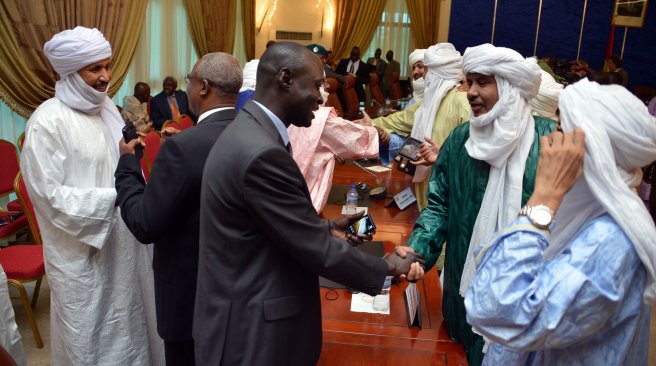 The Malian government has signed a peace agreement with all the armed groups in the north but the National Movement for the Liberation of Azawad (MNLA) the main rebel group has asked for a "reasonable delay" for consultations before signing.
Mali's Foreign Affairs, African Integration and International Cooperation Minister Abdoulaye Diop applauded the "meticulous work, commitment and political courage" of the parties that took part in the talks to reach an agreement that he described as "not perfect" but "it is clear with no winner, no loser." He added that the signed agreement "provides a basis for peace, security, stability and democracy."
The government lost control of almost half of the country to fighters linked to al-Qaeda for more than nine months before international forces led by France pushed them back in 2013. Arab and Tuareg armed groups took control of some of the land during the melee and have since refused to hand it over to Bamako citing that they have been sidelined by the government. They baptized the territory under their control Azawad.
Diop said the government chose peace and political compromise for a lasting solution to the crisis in the country and hopes that the other parties will help in achieving the goals of the agreement.
Algerian Foreign Minister Ramtane Lamamra thinks that MNLA's decision to hold consultations before signing will be geared towards mobilizing "maximum support for this founding act of peace."
The Arab Movement of Azawad (MAA), Coalition for the People of Azawad (CPA), Coordination of the Patriotic Resistance Movements and Fronts (CM-FPR), High Council for the Unity of Azawad (HCUA) and the Arab Movement of Azawad (MAA-dissident) are the other signatories to the agreement.
Talks were held in Algiers.