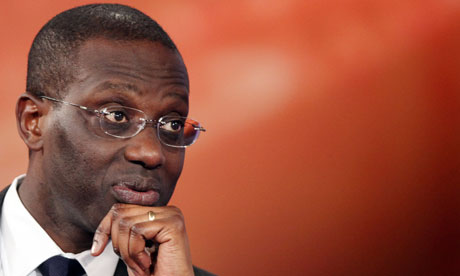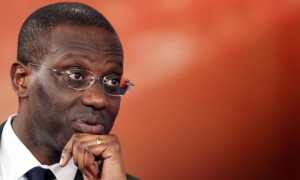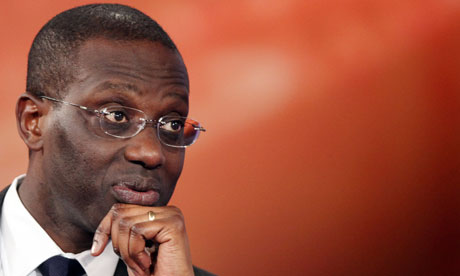 Credit Suisse, a Zurich-based global lender, has appointed on the 10th March 2014, the Ivory Coast born and top UK's insurer Prudential chief executive, Tidjane Thiam to lead the bank, replacing the outgoing CEO Brady Dougan.
Tidjane, 52, was appointed to head the second Swiss bank "by the Board of Directors following a rigorous evaluation process where internal and external candidates to the bank were in the race," said the bank in a statement.
Chairman Urs Rohner said the bank would press on with its current strategy under Thiam, a multi-linguist whose private interests range from soccer to Russian literature.
"As you know, we have a strategy of growing the wealth management business," Rohner said, adding that he wanted a more balanced allocation of the bank's capital between the wealth management and the investment banking businesses. "It is not about a fundamental redirection," he told a news conference.
According to the British Insurer group Prudential which confirm the departure of its CEO, it has announced that, a successor had been identified and would be appointed shortly.
Thiam was guarded on his plans. "Credit Suisse has been successful but I don't know an organization that doesn't need change," he said. "There are things that need to be improved. I'm not in a position to go any further in the answer."
Credit Suisse, listed in Zurich and New York, employs 60,000 people worldwide and manages approximately 1.366 trillion euros (September 2014).
Born in Ivory Coast, Tidjane was educated in France (Ecole Polytechnique, Ecole des Mines de Paris). He leads the British insurer Prudential PLC since 2009, when he became the first Black head of a FTSE 100 company.
It holds an MBA from the European Institute of Business Administration INSEAD began his career at McKinsey in the late 80s. From 2002 to 2008, he held management positions in the Aviva insurance group. He then worked for the Ivorian government of Henri Konan Bedie, in which he served as a Minister of Planning and Development.
Prudential issued on March 10th, a net profit up to 65% to 2.216 billion pounds for a turnover up to 15% of 60.1 billion.