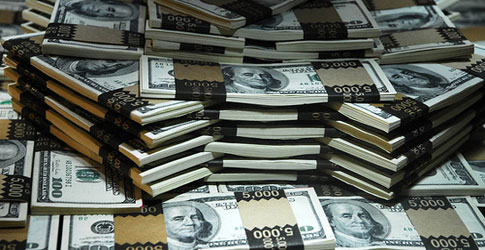 Tunisia has issued a $485 million sovereign bond guaranteed by the United States, which evidences thus Washington's strong commitment to help Tunisia strengthen its ability to manage the transition to an economically sound and prosperous democracy, the US Treasury Department announced earlier this week.
The loan guarantee, which allowed Tunisia to tap bond markets for the first time since 2007, aims at helping the North African country's democratic transition and economic recovery, as well as its re-integration into global markets, the Treasury Department said.
The U.S. government is committed to helping Tunisia build an economic foundation that supports sustainable and inclusive economic and job growth, bolsters international confidence in the Tunisian market, and supports and expands U.S.-Tunisian economic relations, the treasury department added.
The issuance of the $485 million, seven-year Tunisian sovereign bond was supported by a 100 percent guarantee of the repayment of principal and interest by the US government.
With greater access to international capital, the Government of Tunisia will be able to provide its citizens with critical services, including job skills training, education, and programs that help banks provide financing to small businesses, the department said.
"This U.S.-backed issuance demonstrates the U.S. government's commitment to help restore Tunisia's economy and supports the Tunisian government's effort to finance key development goals at affordable rates, which is vital to its economic and political transition," said Lael Brainard, Under Secretary for International Affairs at the U.S. Department of the Treasury.