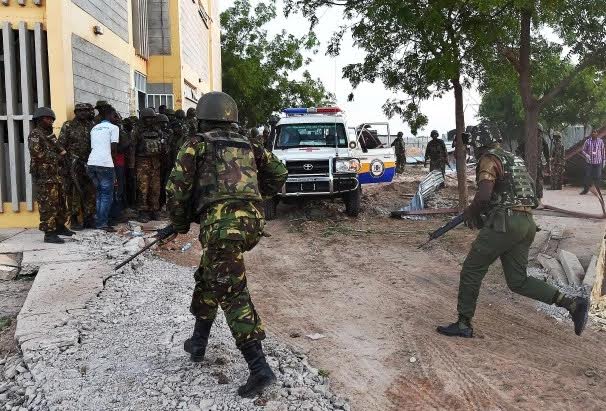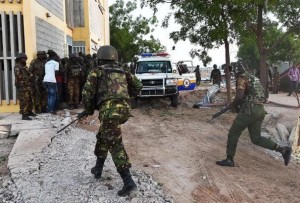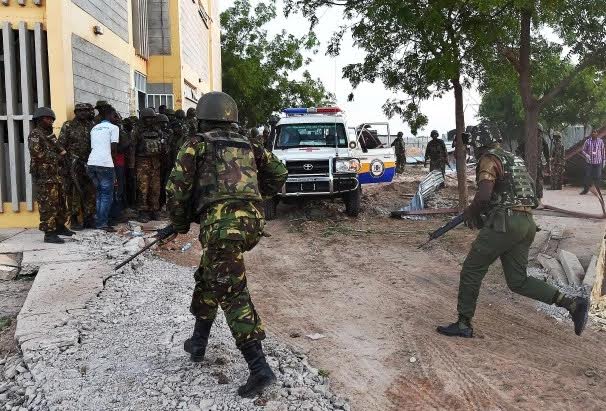 Al-Shabaab launched an attack on the Garissa University on Thursday killing at least 147 people and injuring more than 70. The attack is reported to have taken place while lectures were ongoing. The government took control of the situation after a siege which lasted for 16hours. Four terrorists were killed.
According to the survivors of the attack, some of the al-Shabaab militants that stormed the university carried out selective killings. Students were asked whether they were Muslims or Christians and in some cases asked to recite some verses of the Quran before killing the Christians. During the attack, most of the students couldn't shout for help because it would easily attract attention and terrorists shot randomly at those who tried to escape. 587 students were evacuated in the rescue operation undertaken by the Kenyan forces.
The attack has shocked the nation and Joseph Nkaissery, Cabinet Secretary at the Interior ministry, told a press conference that the students will be sent home to their parents on Friday.
There are reports that information of a possible attack was circulating in Kenyan universities and early last week, the University of Nairobi (UoN) and the United States International University-Africa (USIU-A) urged their students to be cautious. USIU even published on its website that "while various security agencies continue to zero in on fresh credible intelligence on al-Shabaab, its affiliates or sympathizers' retaliatory security threats to Kenya with view to neutralize their links, USIU-A community will remain conscious of any environment."
It seems as if the security officers knew that the attack was going to take place but couldn't determine the location because a blogger who is also police officer posted on a social media, two days before the attack, that the target was north eastern Kenya.