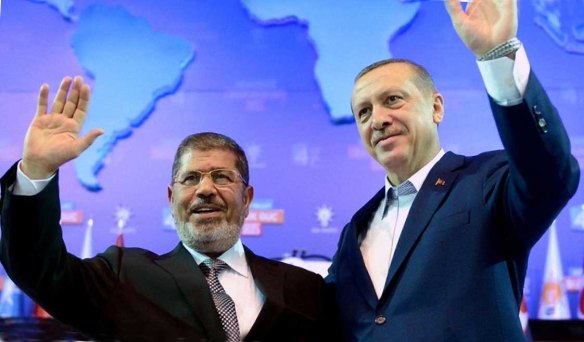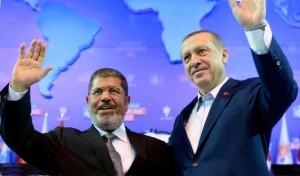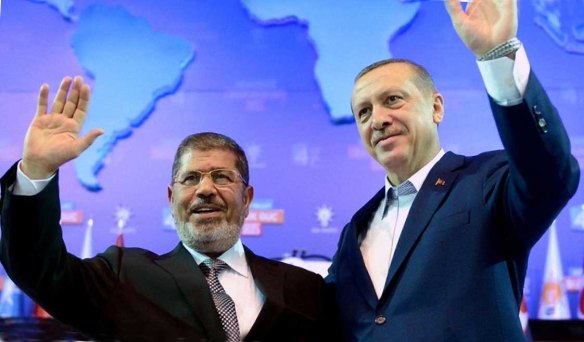 President Erdogan has asked President Sisi to free Mohammed Morsi before ties between the two countries can be restored. The Turkish president said that Morsi is a democratically elected president but such comments have often been considered by Cairo as interference in its internal affairs.
Erdogan was speaking to reporters during his flight to Ankara from Iran and defended that his opinion about Egypt and its government is to support freedom. Reuters reported that Erdogan said "they say 'Turkey should not interfere with our domestic affairs.' We are not interfering. If something happens in a country against freedoms, we should speak up."
Diplomatic ties between Ankara and Cairo became tense after a military backed coup led by Sisi ousted Morsi from power in 2013. Since then, the former President has been imprisoned. Erdogan said "Morsi is a president elected by 52 percent of the vote" in 2012 and "they should free him" for that matter. Hundreds of his supporters have been jailed while others are still facing trail.
Since the arrival of Sisi to power, Erdogan has been a strong critic of his government leading both countries to cutting their diplomatic ties. Ankara has refrained from recognizing Sisi's presidency which accuses it of meddling in its internal affairs. President Sisi told the Al Arabiya English newspaper that he has never deemed it necessary to insult the Turkish people and respects Turkey and wants it to also be the case for Egypt too especially when it comes to its domestic affairs.