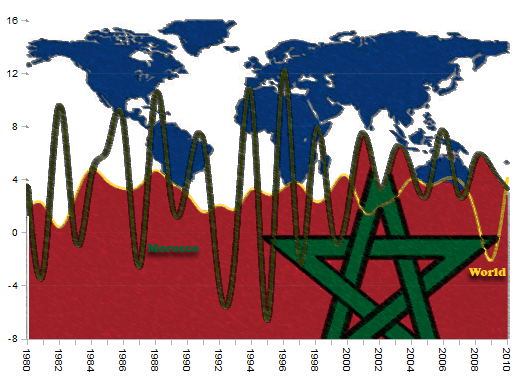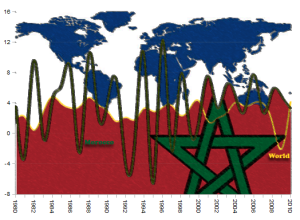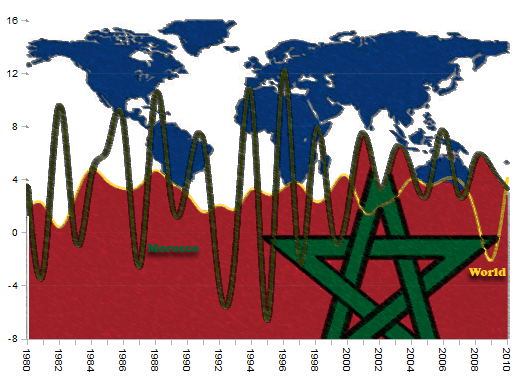 The GDP of Morocco grew by 4.4% yoy at the end of the first quarter 2015, thanks to an increment of 12.3% of the agricultural value added, announced on 7th   April, by the High Commission of the national economic planning.
Acoording to the High commision, during the fourth quarter of 2014, the growth of the kingdom's GDP was at 1.8%. Between 1st January and March 31st, 2015, non-agricultural activities reach 3.2%.
During the same period, the trade balance of the Kingdom of Morocco has, on the other hand, saw its deficit alleviate to 42% yoy, thanks to an increase of exports and imports. For example, exports grew by 10.9% while imports have experienced a decline estimated at 16.6%.
On the other hand, Restaurant and hotel activity fell by 4.8% at the backdrop of a 3.2% and a 6.5% decrease in tourist arrivals and bed nights respectively.
In terms of non-refinery industries, a 2.4% increment was registered in tandem with increasing foreign demand notably for canned vegetables, fish, clothing and cars.
Construction works went up to 1.4% triggering a slight increase of 0.8% in cement sales.
Mining activities posted a lower growth of 1.7% in the first quarter of 2015 compared to 6.4% the same period last year
For the second quarter, the value added outside agriculture is expected to grow 3.3%, while that of agriculture would increase by 12.9%, which should lead to an overall economic growth of 4.6%, according to the High commission of national economic planning.