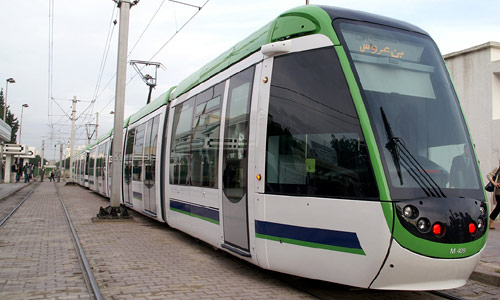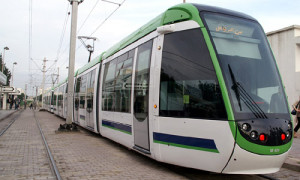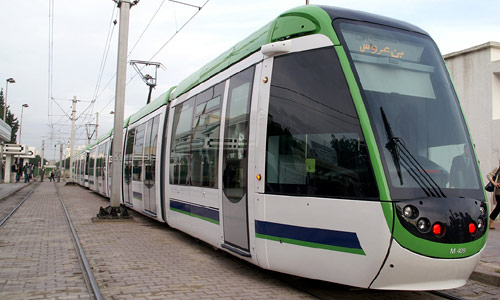 The project of a high speed train line (TGV) connecting the three central Maghreb countries will be started soon. Buried for ten years by Algerian President Abdelaziz Bouteflika, the project was exhumed in June 2014 by the Algerian Transport Minister Amar Ghoul, who had announced the upcoming launch of offers. On April 26th, the General Director of the Algerian national railway company (SNTF), Yacine Bendjaballah, confirmed the imminent launch of the project.
"The realization of a high speed train line (TGV) linking Tunisia to Morocco through Algeria will be started soon," said Mr. Bendjaballah, in an interview with Channel I of the Algerian Radio.
Yacine Ben Jaballah said that 127 billion dinars were allocated in 2014 for the project. An order for 30 freight locomotives with several American companies, and 17 from French companies was already done.
No details were supplied neither on the work timetable nor on the overall cost of the project but the General Director of SNTF said that technical studies have already begun at the Algerian side, indicating that the project "will serve the citizens of the three North African countries."
In Morocco, the project is more advanced, although it took nearly two years lateness.
The first TGV lines linking the kingdom of Kenitra to Casablanca will start service in 2017. The site should then be continued up to the Algerian border to link Casablanca to Rabat, Oujda, Algiers and Tunis.
Note that the project is part of the modernization plan of equipment and extension of SNTF, which has, for now, a budget of 127 billion dinars (around 1.2 billion Euros). The ambition of the public operator is to bring the Algerian rail network of 4,000 km to 12,500 km by 2025. In this context, the Director of SNTF also indicated that 30 freight locomotives were ordered from US companies and 17 others with French companies.