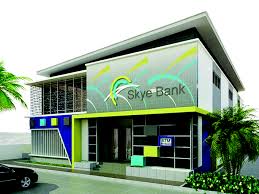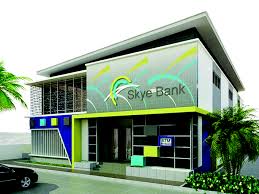 The Nigerian bank, "Skye Bank" has announced on May 19th, in a statement that its first quarter (Q1) 2015 pretax profit climbed up 81 percent amounting to N6.26 billion ($ 31 million) from N3.45 billion recorded the same period of 2014. The banking group listed on the Nigerian Stock Exchange also said that its net banking income has reached 42.37 billion naira between 1st January and March 31st of the current year, against 34.33 billion during the same period the past year.
According to the statement released by the bank, its profit before tax (PBT) of N6.3bn was a marked improvement over the pre-tax loss of -N1.9bn that the company reported in Q4 2014. The profit after tax (PAT) of N5.2bn was also up by 30% q/q. Compared with NSE forecasts, PBT and PAT beat by 51% and 49% respectively because of positive surprises on the provisions and opex lines of around 50% and 14% respectively. The bank's Q1 results imply an annualized ROAE of 15.5%.
Gross earnings of Skye Bank also increased to N42.37 billion from N34.33 billion recorded a year earlier, the bank said in a filing with the Nigerian Stock Exchange (NSE).
Skye Bank, which bought last October Mainstreet Bank, announced in early April 2015, that it plans to launch a capital increase of 50 billion naira ($ 251 million) in the third quarter of 2015 to increase its loan portfolio.
The institution which acquired last October Mainstreet Bank, one of the bank nationalized in 2009 following the financial crisis, said that the capital increase operation shall be performed after the shareholders' meeting.